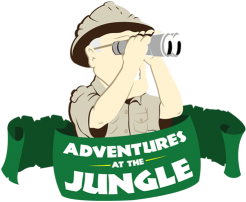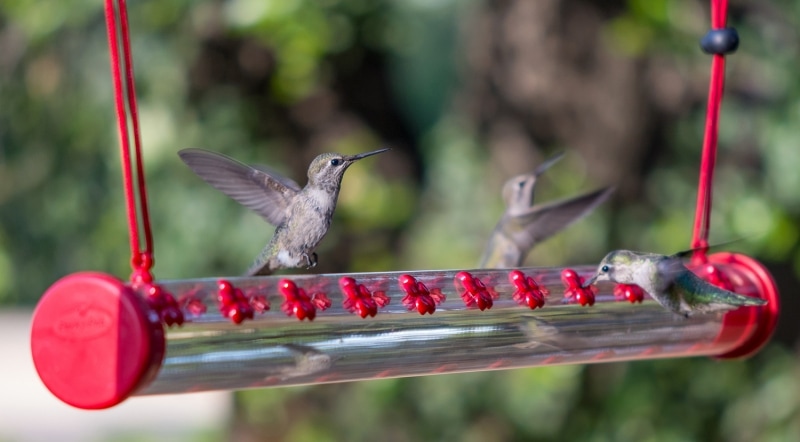 There's a lot happening in the Jungle, and we love finding out about new, unique, fun and exciting products so that we can share them with you! Today we have a couple of items from our awesome Pet Department. Featuring items for cats, dogs and birds, our Pet Department is fully-stocked with some of the best foods, treats and other animal necessities in the area.
We're featuring 2 newer, kinda quirky items this week – Kong's Rogz Grinz Treat Ball Dog Toy and the Perky-Pet Hummerbar Hummingbird Feeder.
What makes these items so unique?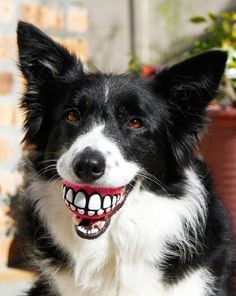 ​​Kong's Rogz Grinz Treat Ball Dog Toy (try saying that three times fast) is a humorous take on a tried and true classic. Granted, your dog must have the uncanny ability to pick the ball up and place it perfectly in their adorable little jaws to complete the effect, but we're willing to bet the end result is more than worth it. You can find these for a limited time in the Pet Department with many other awesome dog toys and treats! ​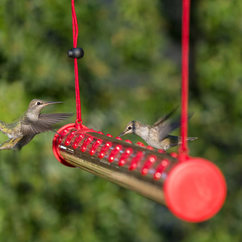 This particular hummingbird feeder takes into consideration the territorial behaviors of the hummingbirds themselves and cleverly solves the problem by going horizontal, instead of vertical, with it's design. Once hung, the Perky-Pet Hummerbar Hummingbird Feeder is super easy to both fill and clean. If you're trying to attract hummingbirds, or are looking to try out a new feeder or replace an old one, we can't recommend this one enough.
We'll have more awesome items from the Pet Department to share with you soon, so be sure to check back often as we explore the Jungle in all-new ways!
We'll see you in the aisles!
Corinne M.
Pet Department