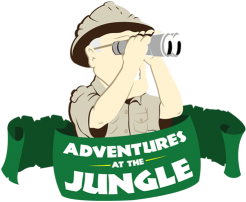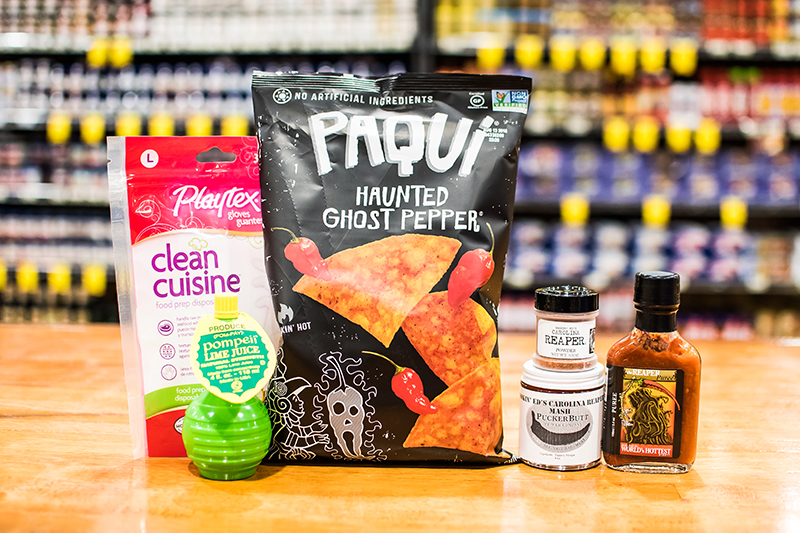 You might be hip to the One Chip Challenge making its way around social media, but if you want to try it yourself you might run into a little issue. It was a limited run so Paqui ran out of them! Never fear though, we have a Jungle Jim's solution!
Supplies
Paqui Ghost Pepper Chips – These bad boys are hotter than hot, but this is the One Chip Challenge so we're going to need to kick it up even further.
Pucker Butt Powder – Carolina Reaper powder!
Pucker Butt Mash – This delicious and potent puree is a blend of chopped Smokin' Ed's Carolina Reaper and a few drops of vinegar. The Carolina Reaper pepper has an average rating of 1.569 million on the Scoville scale.
Pucker Butt Puere – Carolina Reaper peppers and vinegar combine to make a deliciously spicy concoction that goes great with everything needing a fiery flavor boost.
Rubber Gloves – You'll need these because you don't want to be rubbing your eyes or face when you start sweating!
Lime Juice – Most people will reach for milk after they have something super spicy, but have you tried lime juice? Acidic juice can help neutralize the burning sensation as well!
Take the Ghost Pepper Chips and any of the above ingredients and BOOM! You have your very own Jungle Jim's style One Chip Challenge…or 10 Chip Challenge? How many can you eat?
If you missed your chance to do the official challenge come on in and do the One Chip Challenge Jungle Style! We have all of these supplies in one spot to make it easier to take your heat to the next level! Send us your videos trying them on Facebook, Twitter or Instagram!
As always, keep it flavorful, and keep it hot.
Don M.
Jungle Jim's "Pepperologist"