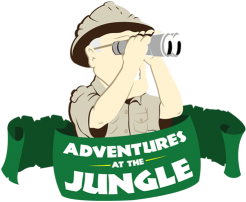 This May at the Cheese Shop, we're featuring cheeses made with raw milk! A raw milk cheese is, well, exactly what it sounds like. It's cheese made with raw, or unpasteurized, milk. For thousands of years, all cheese was raw milk cheese because pasteurization wasn't common until the late 19th and early 20th centuries. However, it's now more common to make cheese with pasteurized milk, making raw milk cheeses somewhat hard to find, especially in America. In fact, you'll likely only find raw milk cheeses from small, local, artisan cheesemakers who are very careful and pay close attention to their craft.
Raw milk cheeses are desirable because they often have much more depth of flavor than regular cheeses. Pasteurization is widely used because it destroys harmful bacteria, and it is an incredibly important process, but pasteurization also destroys good bacteria! Healthy bacteria are what give cheeses their unique, complex flavors that we love so dearly. When milk is pasteurized, these good bacteria disappear and the flavor of cheese is impacted. Cheese made with raw milk, on the other hand, retains beneficial bacteria that impart unique and exciting flavors that make regular cheese seem bland.
So, the big question that comes to many people's minds when discussing raw milk cheese is this one: is it safe? The answer is yes— it is just as safe to eat raw milk cheese as it is to eat regular cheese. In the United States, the FDA requires that all raw milk cheeses be aged for a minimum of 60 days. It is believed that this length of aging allows the salt and acids in cheese to naturally prevent the growth of harmful bacteria. Some people believe that this 60-day requirement is unnecessary, but others believe that it is important. Either way, any raw milk cheese that you consume in America has passed FDA guidelines and is deemed safe to eat!
Interested in giving raw milk cheese a chance? Here are some of our favorites!
L
aClare Raw Cheddar Goat Milk Cheese
Founded in 1978 in Wisconsin, LaClare Family Creamery has been making cheese for just over 40 years and their Raw Cheddar Goat Milk Cheese reflects their decades of expertise. Nutty, creamy, sweet, and fresh, this raw goat cheese can be used in place of traditional  cheddars and pairs well with cider, fruit beer, Cabernet, and Chardonnay.
Jason Wiebe Dairy Cottonwood River Cheddar
This third-generation dairy farm in Central Kansas has been producing cheeses for decades, but only added their Cottonwood River Cheddar to their official lineup in 2011 after receiving rave reviews from friends and family. This raw milk cheddar delivers a full, slightly sweet flavor with the acidity of other aged cheddars.
Point Reyes Farmstead Cheese Co. Original Blue
This award-winning blue cheese is the flagship cheese of California-based Point Reyes Farmstead Cheese Co. Ultra creamy with a medium-strong blue flavor, this cheese is peppery, sweet, and pairs well with Cabernet or Zinfandel. Serve on its own, over salads, or even in omelets!