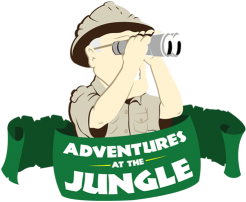 Growing up in the Midwest, one of my favorite breakfasts was scrambled eggs and hominy. I was always fascinated with hominy and how it's made, which is through a process of soaking and boiling corn in limestone, and have found ways to incorporate hominy into my own dishes.
I use guajillo chiles because they are mild enough for my kids. You can substitute the guajillo chiles for spicier chiles, such as Chile de Arbol or Chile de pasilla. You can add whatever garnishes you'd like.  I recommend using cilantro, tortillas, pickled onions, sliced radishes, or shredded cabbage.
Ingredients
For the chile sauce:
4 cups water
3 Roma tomatoes, diced
14-16 guajillo chiles
For the pozole:
1 large pork shoulder (about 2.5 lbs.), diced
6 cups water
1 small onion, diced
3 cloves garlic, minced
50 ounces hominy (2 cans of 25 ounces each)
2 cups chicken stock
3 tablespoon red wine vinegar
2 tablespoon Mexican oregano
1 tablespoon salt
1 teaspoon pepper
Directions
For chile sauce:
In a small pot, add guajillo chiles, tomatoes, and 4 cups of water.

Bring to a boil, then simmer for 20 minutes.

Once cooked, puree the mixture until smooth.

Strain through a mesh strainer and set aside.
For the pozole:
Place pork shoulder in large pot with 6 cups of water and bring to a boil.

Once boiling, reduce to a simmer and cook for 1.5 hours. Return periodically to skim foam from top of pot.

Pork is finished cooking when it is easy to pull apart, about 1.5 hours. Remove from heat and shred in the pot.

In a blender, puree the onion, garlic, red wine vinegar, oregano, and half of the chicken stock (2 cups).

Add onion puree, chile sauce, remaining chicken stock, and hominy to pot with pork and simmer for additional 20 minutes.

Season with salt and pepper and serve with garnishes like cilantro, lime wedges, tortillas, pickled onion, sliced radish, and shredded cabbage.
Want to see more awesome recipes from Jungle Jim's? Check out our wide variety of recipes right here on the site!
James T.
Oscar Event Center Executive Chef