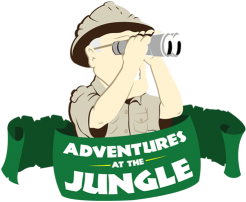 Posted: 1/7/2018
Categories: Wine
The new year underway…
I can see myself in an open-top old Oldsmobile, riding down the Highway 5 south toward Highway 1 through Baja California then on to Cabo San Lucas. No clouds overhead and the warm Mexican wind in my face, and Ruben Blades singing "Vino Añejo" on the radio, I am driving as far as I can to put some distance between me and her, that beautiful face that will haunt me into my last breath.
I wasn't looking for love, I thought to myself, when she wandered into my periphery. Eyes that shine like the sun, and a voice that soothed the darkness of my soul. Each and every moment she came near, I found myself breathless, dumbstruck. And yet, it could never be, this union of her and I, I was destined for desolation.
"How she bewitched me?" I questioned aloud with only the open road and the demons in my head to hear me, her stinging words still echoing in my mind as the miles just clicked by. The smell of her hair and the touch of her hand gradually replaced by the salty ocean air, the heat of the Mexican sun, and the grip of the steering wheel becoming my silent, solitary world on this escape. Each mile marker slowly fading away the memory of her face. I take another sip of my Tecate, and let the roar of the engine and the voice of Ruben Blades lull me into a deep symbiotic relationship with the road – there was nothing left but beaches, tequila, and a long and smoldering romance with the unknown.
Just a little bit of prose to escape the cold grayness outside my window here on a Midwestern January afternoon, imagination running wild while I catch up with a few leftover wine notes from the end of 2017.
Rochioli Sauvignon Blanc 2015. Lemongrass, citrus and almond skin weave a tart, bright acidic tapestry on the palate. Loads of minerality and bracing acidity for all you crazy acid freaks out there.
Rochioli Chardonnay 2015. Hints of cantaloupe, apricot and oak in this full-bodied, opulent beauty that (I think) evokes both the best of California and Burgundy Chardonnay in a beautifully-made white wine.
M. Chapoutier Crozes-Hermitage Les Meysonniers Blanc 2014. All Marsanne here, this lovely white is rich, dense with white peach, pink grapefruit and mineral notes. Luscious on the finish.
M. Chapoutier Crozes-Hermitage Les Meysonniers Rouge 2014. Smoky and peppery with notes of underbrush, mineral and dark fruits. 100% Syrah here in this fairly new release.