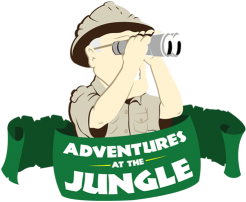 Posted: 11/19/2017
Categories: Wine
I hate Jean Charles Boisset. I know, I know, that's a helluva incendiary way to start off a wine blog post, but here me out. This guy was born in 1969 (which makes him younger than me!), and his parents, Jean-Claude and Claudine Boisset founded the family winery just 8 years prior to his birth. After a stint as a professional footballer, and studying at the University of London, UCLA and the University of San Francisco, he took over the Boisset America business (now Boisset Collection) buying California's Lyeth Estate in 1999, DeLoach in 2003, Raymond in 2009 and Buena Vista in 2011. Pouring money, time, blood, sweat and most likely tears into these acquisitions, he resurrected these brands, returning them to the powerhouses they once were, and has created quite the empire both abroad and here in the States. He met Gina Gallo in 2006, married her in 2009 and have twin daughters. Hell they even moved into the old Robert Mondavi estate. He is truthfully the de facto crown prince of Napa, and man, those suits! I see photos of the guy and I here Z.Z. Top's "Sharp Dressed Man" in the background. He's got it all, man. He's King of the World. And that's why I hate him. (Or more like really, really admire and respect the dude, but that's beside the point.)
Anyway, my dear friend Kerri Breeze dropped in on Eastgate and treated us to a taste of a few of JCB's wares:
Raymond Cabernet Sauvignon "40th Anniversary" Napa Valley 2014. Big, bold Cab with powerful notes of black fruits and turnt earth in the nose, the presence of blackberry, black currant, tobacco, mocha and espresso beans on the palate and finishing dense and rich.
Buena Vista Chateau Buena Vista Napa Valley 2013. This wine is really impressive. Extremely fruit driven with notes of licorice, spice and oak moving into a finish of supple, velvety tannins, hints of rich chocolate and sweet oak.
Haute Couture Rosé French Bubbles NV. Bright, lively effervescence with cherry soda, lime zest and notes of cranberry and blood orange. Only the slightest bit of sweetness, finishing dry.
JCB No. 21 Brut Cremant de Bourgogne NV. Dry with light and lively citrus notes, mineral, blanched almond and green apple mousse.