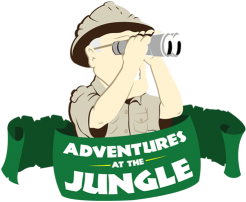 Somewhere Between "Holiday Road" and "Lived In Bars" (A Walla Walla Mixtape)
Back to feed
Posted: 8/25/2017
Categories: Wine
​
Years ago, when I worked for somebody else, I went out to Washington State and as part of a big trade group, I stayed at the Four Seasons in Seattle. Yeah, picture me at the Four Seasons. Talk about forcing a drastic dip in their property value.
Anyway…
I was pretty uptight in this environment. Everywhere I went while I stayed there, I couldn't help but have the Aerosmith song, "Eat The Rich" on repeat in my head. Don't get me wrong, the place is incredible, the staff super nice – but I'm a jeans-and-tee-shirt kinda guy. Fortunately it's Seattle, and I am in mad love with the city, and the wines of Washington, which we were treated to our very own private trade tasting with 16 of the best wineries operating in Washington (then and now) so I could count on a few of the winemakers to make me feel a bit more at ease. And wouldn't you know it – Jared Burns, friend and founder/winemaker of Revelry Vintners was the first one I'd see.
I met Jared some time before this trip, so my stress-filled trip out there was instantly quelled; nothing like having some homies to commiserate with when hobnobbing with the peeps of Robin Leach.
Jared started Revelry back in 2005, and in my humble opinion, he turns out some of the best values in American wines you are going to find out there. You really get a sense of how great the wines are coming out of the Walla Walla Valley in Eastern Washington. And it was great to revisit a few of these wines with Andrew, our Cutting Edge rep.
Revelry The Reveler Columbia Valley 2014. Cabernet Sauvignon, Merlot and Cabernet Franc, this is a pretty stunning value in red wine under $20. Firm tannins that give you a smooth, black-fruited glide across the palate, it delivers a slightly-chewy, very-juicy red that over-delivers.

Revelry Grenache/Syrah Ranges 2014. Holy moly! Here is a rich, decadent red that gives you red berry fruit and hints of spice from the Block 19 Syrah and Grenache that adds white pepper, plum and crushed flower components, giving you an amazingly complex and concentrated experience you are going to want to relive again and again.
​
Revelry Cabernet Sauvignon Red Mountain 2013. For not being much of a mountain (like a great big anthill rising up from the desert) the wines from this Washington AVA are NEVER to be missed, and that goes doubly so for this wonder. Bold, full-bodied and clearly off-the-rails hedonism that serves you on a silver platter splashy, velvety black fruits, chocolates, dark roasted coffee, leather and spice for a stunning Cab. Playing off the old spokesman for Men's Warehouse, "you're gonna like the way this drinks."
Washington wine in general for me, is like hanging out with friends on a weekend night. Whether it's on the deck, by the lake, the pool, or over a simple (or extremely elaborate) dinner, it definitely brings everything and and everyone together. And Revelry in particular, I'm glad these wines are out there because it's wines like these that make my job really, really easy.
​