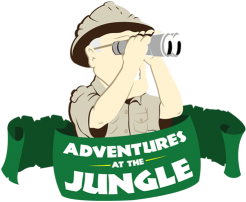 South Carolina Freestone Peaches Arrive in Time for Fourth
Back to feed
Posted: 7/2/2018
Categories: Produce

You asked, and we listened. We're excited to announce that our most popular produce is here just in time for the Fourth of July! Starting now, Cooley Farms South Carolina freestone peaches are back at Jungle Jim's for the summer season!
Located in South Carolina, Cooley Farms is widely known and well-loved by customers. In fact, many locals have been visiting the "peach shed," as it was originally called, for decades. And once you sink your teeth into a ripe Cooley Farms peach, you'll understand why. These freestone peaches are sweet, juicy, and addictive. They're perfect for canning, pickling (yes, you can pickle peaches!), or eating out of hand.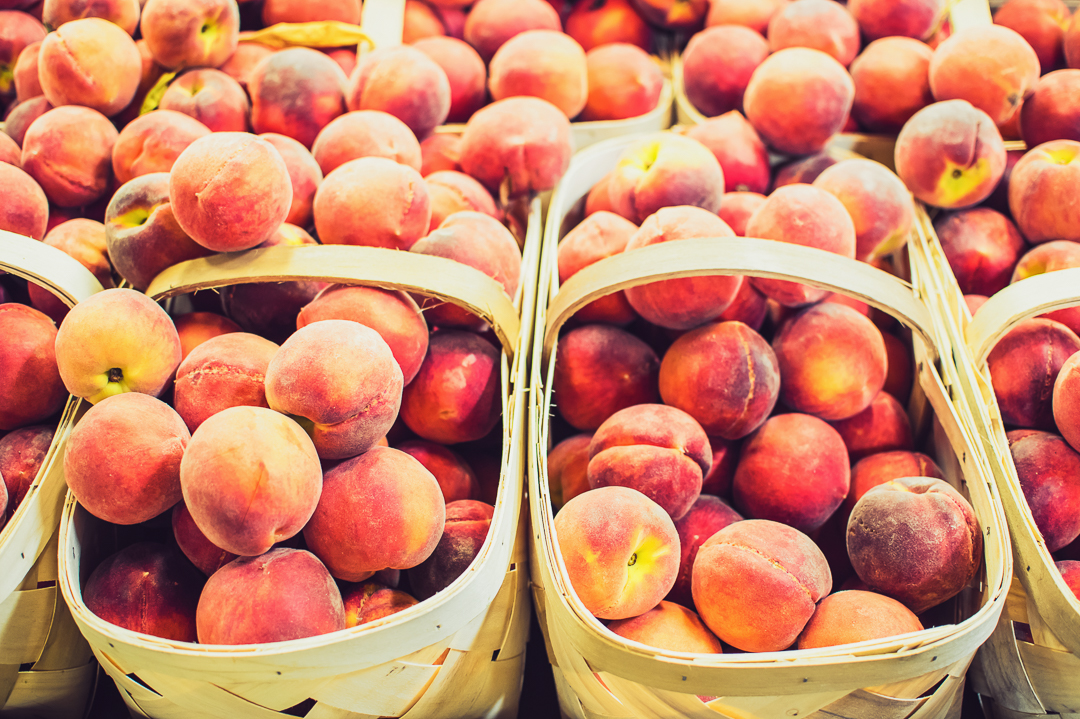 Most people think that Georgia is the top peach producer in the country, but this is actually not true! Georgia enjoys its reputation as the peach state because Georgia is where commercial peach production was started. Also, several popular variants were created in Georgia, so Georgia's reputation as the "Peach State" is not undeserved. However, the state of South Carolina actually harvests three times the amount of peaches as Georgia! In fact, some prefer to call South Carolina the "Tastier Peach State." Once you try a Cooley Farms South Carolina freestone peach, you'll understand why.
Part of the reason these South Carolina peaches are so easy to eat is because they're freestone peaches, not clingstone peaches. The difference is in the pit. Freestone peaches have pits that don't stick to the flesh of the fruit. In fact, when you slice open a fresh freestone peach, the pit should just fall out. However, clingstone peaches will, in fact, cling to the flesh. They're much more difficult to remove, which makes eating clingstone peaches more challenging. However, clingstone peaches are sweeter than freestones, which makes them ideal for canning. Freestone peaches are still very sweet, and much easier to eat, which makes them the top choice for eating out of hand.
Peaches need to ripen at room temperature, so it's best to store them on your kitchen counter. However, once ripe, you can keep your peaches fresh by storing them in the refrigerator for several days after ripening, or you can even keep them in the freezer for several months. That's why we recommend buying an entire basket of peaches, then using them throughout the month. Most households use the whole basket (once your friends and family have a taste, you won't be able to hold them back), but if you don't eat all of the peaches, just wash, slice, and freeze what's left and store in freezer-safe containers. It's that easy!
These delicious South Carolina freestone peaches are available now at Jungle Jim's in Fairfield and in Eastgate. We recommend stocking up for the upcoming holiday as soon as possible, because these peaches are in high demand! Use them to make a fruit salad with strawberries and blueberries, add them to a bottle of red wine for a sweet sangria, or if you're feeling more ambitious, try this simple recipe for Fresh Peach Cake! However you choose to use them, these South Carolina peaches are a must-have for this year's July 4th celebration!