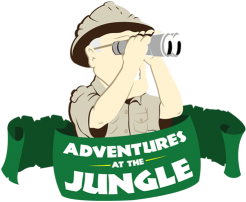 Posted: 1/9/2018
Categories: Wine
My last trip out to Washington State was an interesting one. I was travelling for another store a few years ago, but after two days in Seattle, I rented a car and travelled across the state and back for a week, by myself. It was the very first time travelling solo, and I must admit, while a bit lonely at times, it was quite liberating. The highway out from Woodinville and then to Prosser, Richland and ultimately Walla Walla was long, winding, picturesque and peaceful. The cities I mentioned were the places I stopped overnight, places that helped me cherish the ride, savor it in a way I seldom do in life.
The place that got me though would surprise many of you. It wasn't anywhere specific, just a sparse stretch of road near Spring Valley Vineyard outside of Walla Walla. I had time to kill before my appointment at Spring Valley, which is one of my (many) favorite wineries in the Evergreen state, and I found myself watching small dust devils blow across the road, the dirt layering itself upon my poor rental car. I would find bits and pieces of time unearth themselves as the wind would blow, beneath the sultry caress of the desert sun, sweat beading across my emerging widow's peak.
Back home, my world was something of a typhoon, but out there in the desert of Eastern Washington, the demons were quiet, my mind was not the rushing traffic jam it had been; it was calm, blissful, tranquil.
Now when my mind craves that calm, I think of that desert heat, that dusty road, and that quiet introspection that took me away from an impending disaster for a short time, and I find my center once more.
My heart always heads back to Washington State for some reason. I spoke of Revelry Vintners in a previous post and recently we hosted a special Revelry Wine Jam Takeover with special guest, Revelry's East Regional Sales manager and my brother Jeff Hickenlooper right before Christmas. In general the wines of Washington State have a special place in my heart, and Revelry exemplifies that place for me.
Revelry Grenache/Syrah Range 2014.  This Rhone-inspired blend gives you spicy white pepper flair with deep red and blue berry notes, dusty mineral, a bit of truffle and duck fat lying underneath its medium-to-full-bodied presence.
Revelry Merlot Horse Heaven Reserve 2013. Slightly-Bordeaux-like with solid acidic backbone amidst blue and black fruits, dried herbs, black pepper and dusty earth underpinnings.
Revelry Cabernet Franc 2014. A remarkable Cab Franc with a full-bodied delivery of anise, blueberry, lavender and oak spice. I've always been a fan of what winemaker Jared Burns does with this grape.
Revelry Cabernet Sauvignon Red Mountain 2013. Full-bodied with juicy black fruits, dried herbs, turnt earth and baking spices delivering a gorgeous nose and a voluptuous mouthfeel. Delicious!
Revelry Syrah Block 18 2013. Inky, dark and mysterious, this full-bodied monster is the Leviathan across your palate. Silky smooth tannins and dark black berry fruit aromas and flavors that go on and on and on, with dark spices, garrigue and truffle shavings, this is a tip of the hat to its Northern Rhone brethren, with a distinctly Washington State flair.