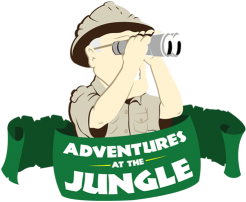 Start Practicing for Weekend of Fire with These Favorites
Back to feed

The dates for this year's Weekend of Fire have been announced, and we couldn't be more excited about the twelfth edition of our famous fiery foods festival! Weekend of Fire will be here before we know it, but in the meantime, try out these fan favorites from our hot sauce department.
The first product I'm recommending is a salsa that is made right here in Ohio! Based out of Toledo, Soaring Fields Salsa began over twenty years ago when a pilot began making salsa during his time off. For years, he had flown his plane over fields of ripe tomatoes, onions, and peppers, and he wanted to use that fresh produce to make something delicious. Every week, he refined his recipe and brought each experimental batch to the airplane hangar on Fridays. Pilots and mechanics would gather to try his salsa, and a tradition was born. Over time, friends and coworkers began requesting the salsa to take home to their families. This is when they knew: Soaring Fields was cleared for takeoff.
Nowadays, you'll find Soaring Fields at Jungle Jim's in the International section, near the hot sauce firetruck in aisle 10. We simply can't say enough good things about this salsa. For one, it's made from produce grown naturally in northwest Ohio, and they never use canned tomatoes. This makes a huge difference. When you open a jar of Soaring Fields Salsa, you can immediately smell the freshness of the tomatoes. And when you take your first bite, you know that this salsa is a cut above the rest.
Soaring Fields makes three salsas right now: Mild High Club is a mild salsa, Mayday has medium heat and is a crowd favorite, and Red Line is the spicier "fighter jet" of the trio. My personal favorite is Mayday, because it has a decent amount of kick without being overwhelming. That being said, the Red Line is definitely good, too. However, if you tend to stick to medium spice levels, this one might be out of your league! You'll definitely feel the burn with Red Line, but there's really good flavor, as well! Honestly, you can try both or all three. They're so good, they won't stay in your fridge for long.

The second product I want to talk to you about is certainly not second in quality. Head Country is one of my all-time favorite barbeque sauces. If you attended Backyard Bash last weekend, you may have sampled their barbeque sauces there. But if you missed it, don't worry! Head Country may make an appearance at another festival later this year, and we always have their sauces in-store for you to take home.
Head Country was started over seventy years ago, in 1947. Their idea was simple: they wanted to create a barbeque sauce that wasn't too sweet or tangy, but was balanced and had just a little bit of heat. Their success speaks for itself. Nowadays, Head Country barbeque sauces are used in kitchens and homes around the country. People say that their sauce tastes like home, and helps bring their families to the dinner table together. What could be better than that?
At Jungle Jim's, we have Head Country's Original, Hot & Spicy, Hickory Smoke, and Apple Habanero sauces. My personal favorites are the Original, which simply can't be beat, and the Apple Habanero. I love the Original because it does such a good job for a basic barbeque sauce. It's sweet, tangy, spicy, and savory, but none of these flavors are overwhelming. In fact, the flavors balance and complement one another extremely well. This makes Head Country Original a great sauce for, well, anything. You can use it to make pulled chicken or pork, add it to tacos, or mix it into a salad dressing. Honestly, this sauce is very versatile and can be used on anything, which is what makes it so great.
My other favorite is, in my opinion, the most interesting! The Head Country Apple Habanero is made with real apple juice, which shines through the sauce for a bright, tart flavor. The sweetness of the apple really complements the habanero flavor, which provides an intense kick that really makes this sauce stand out. I like to use the Apple Habanero sauce when I'm making a barbeque dish that doesn't have many competing flavors. This is great as a glaze on chicken or pork chops, as a dipping sauce, or on a sandwich!
If you're like me and you can't wait for Weekend of Fire, try ending the summer with these favorites. Throw a little get-together, put out some chips and salsa, and grill out with some barbeque sauce! Your friends and family will thank you!

Don M.
Pepperologist