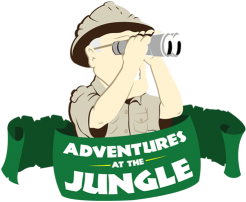 We have been teasing our BIG reveal all month, and last weekend we finally unveiled our secret to the world! Jungle Jim's has received a colossal portrait of Jungle himself made out of over 12,000 Jelly Belly jelly beans! It took over 100 hours to create and weighs over 100 pounds. The piece was made by Jelly Belly's resident artist Kristen Cumings who makes these huge pieces of art for Jelly Belly. Jungle will be joining the likes of Martin Luther King Jr., Amelia Earhart, Ronald Reagan, and other famous individuals who have been immortalized in jelly beans.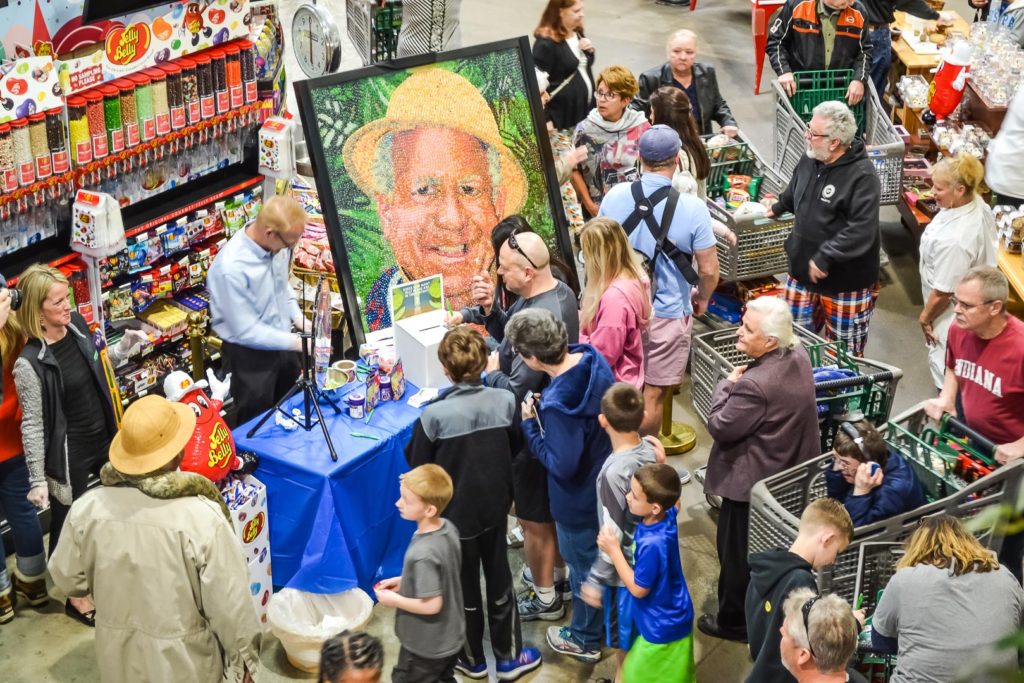 Luckily, we got the chance to reach out to Kristen to see what she thought about doing the Jungle piece:
Jungle Jim's: Did you know who Jungle Jim was before working on this piece? If not, what were some things you learned about him in the process? Did that change or influence your approach to the piece's creation?
Kristen: Before this project, all I knew about Jungle Jim is that he is the creator and owner of these really fun grocery stores. The headshot I was provided as a reference image made him seem like a very adventurous and fun-loving person. I tried to infuse this spirit into the color of the piece. Originally the snake was a tan color with darker brown markings, but I thought it needed more color to match a colorful guy like Jungle Jim, so I made the snake red and blue instead!
Jungle Jim's: How do you know that a piece is finished? When do you know you've gotten it right? Is there a bit of trial and error during creation?
Kristen: There is usually some trial and error figuring out the right combination of colors for each element in a piece of Jelly Belly Art. When those all seem to be working together, not fighting each other, and drawing the viewer's attention to the main subject, I know a piece finished.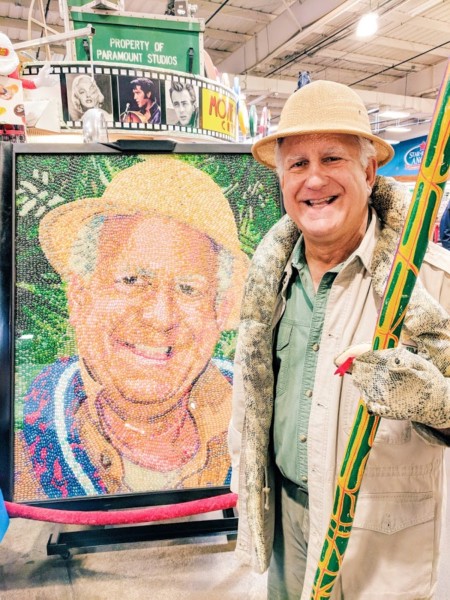 We are so honored to be able to add such a piece to our store's permanent decor.
"This has been 10 years in the making. We're happy that this will reside amongst all the other wild things to see at Jungle Jim's. It's a gift to the Jungle, but we also feel like it's a gift to the community because of its uniqueness and how special it is to Jungle Jim, personally," says Lizz Jungkunz, Candy Manager and Buyer at Jungle Jim's. "It's bigger and better than anything anyone could have imagined and we think the public is going to love it!"
You can see this huge jelly bean portrait in our Fairfield Candy Department right above our enormous Jelly Belly selection!
---