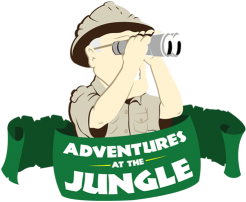 The Cooking School – September and Beyond, Let's Get Cooking!
Back to feed
It's already time to think about summer winding down as the colorful and cool days of fall arrive.
Dave Schmerr's wine tastings had a breakout favorite with Wine and Small Bites. It was so well received that we now offer two different dates and two different menus for you to enjoy this fall. Our students raved about the delicious small bites of food with wines paired specifically to them. Look for these classes with The Tasting Room logo.
We are pleased to offer a Beer and Food class with Daniel Schmerr of Sonder Brewing in Mason. Daniel is certified as a Sommelier and has completed the first level of Cicerone Certification for beer professionals. Daniel and I have put together a pairing menu that is sure to please any beer lover!
The Fall brochure always features our holiday classes and this year is no exception. For those of you who make the cookie, gifts from the kitchen and hor's d'oeuvres classes an annual event, you will not be disappointed. We are thankful to be a part of your holiday plans and hope the recipes from our classes will make your holiday menus bright and tasty.
Take a look at just some of our classes coming up next month – there's sure to be something to pique your interest and get you excited to step into the kitchen with us. Just click the name of the class you're interested in to purchase tickets!
Hands-On Class: Date Night – Couples in the Kitchen
Thursday, September 7 | 6:00 – 8:30pm
With Catrina Mills
Our date night classes have been a HUGE success, so bring your date back to the Cooking School for a fun night of food and laughter. Meet new friends and enjoy a glass of wine while learning to cook a new, decadent and delicious meal.
Steak au Poivre with Cognac Sauce – a perfect match for a filet
Mashed Potatoes with Goat Cheese and Chives
Oven Roasted Ratatouille
Nutella Brownie Tart
Hands-On Class: Breakfast – It's Worth Getting Up For!
Saturday, September 9 | 9:00 – 11:30am
With Ellen Mueller
The early bird gets the worm! Not really, but if you get here at 9:00am, you'll enjoy chilled Mimosas and hot coffee while the fragrance and sizzle of homemade sausage wakes up your senses! The most important meal of the day is guaranteed to be the most delicious!
Huevos Rancheros
Homemade Biscuits and Sausage Gravy
Roasted Potatoes O'Brien
Grilled Pineapple with Caramel Sauce
A Rosh Hashanah Celebration
Tuesday, September 12 | 6:00 – 8:30pm
With Renee Levy
Celebrate the Jewish New Year with recipes that will delight everyone at your holiday table. These recipes incorporate ingredients that have special significance for Rosh Hashanah including apples, honey and pomegranates for a sweet and fruitful year.
Honey Whole Wheat Challah
Overnight Kale Salad with Pomegranate and Pine Nuts
Red Wine Braised Beef Brisket
Roasted Tri-color Fingerling Potatoes with Garlic and Herbs
Roasted Asparagus
Rustic Apple Tarts
Hands-On Class: Italian Bolognese Cuisine
Thursday, September 14 | 6:00 – 8:30pm
With Leigh Barnhart Ochs
This year in Bologna, Leigh enjoyed a cooking class in the home of an Italian chef. The meal was delicious and worthy of sharing! Make handmade pasta in the Italian tradition and serve this specialty for your family and friends. Buon Appetito!
Handmade Garganelli Pasta with Asparagus and Crispy Speck
Polpettine – Bologna's tiny pork and mortadella meatballs
Zucchini Sformato – baked zucchini mousse
Zuppa Inglese – Bologna's favorite dessert
Hands-On Class: Hands-On Deep Dish Pizza
Tuesday, September 19 | 6:00 – 8:30pm
With Ellen Mueller
Take your pizza making skills to a new level! If you are a fan of thicker, chewy pizza crusts that are topped with incredible ingredients, then you should join us! Make your own crust, sauce and sausage in this class. If delicious pizza makes your heart flutter, this class is for you!
Spinach-Stuffed Mushrooms
Mediterranean Chopped Salad
Deep Dish Pizza with Homemade Fennel Sausage
Ice Cream Sundaes with Homemade Caramel Sauce
For a full list of upcoming classes, be sure to check out our calendar of classes on the Cooking School website. We hope to see you soon!
Bon Appétit,
Leigh Barnhart Ochs
Cooking School Director