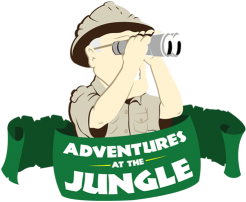 The Foodie Press: Ramen Noodles with Coconut Peanut Sauce
Back to feed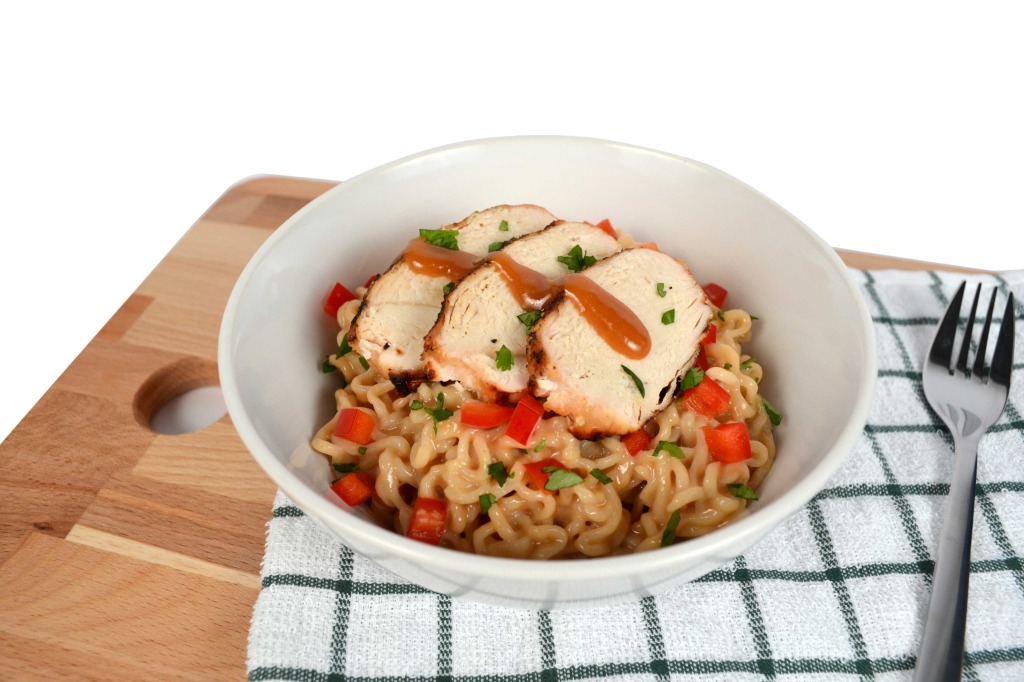 ​Ramen is all the rage right now, but it can be a bit of a hassle to prepare–nothing like it's 3-minute, microwaveable counterpart that can be found for less than a dollar in any given supermarket (ours included). But what if you could take those $.87 noodles and make something substantially more adult, with only minimally more effort? That's what we've got in store for you today.
Our recipe isn't quite traditional (there's no broth, can you believe it?), but it's easy, quick, and filling! Not to mention absolutely delicious.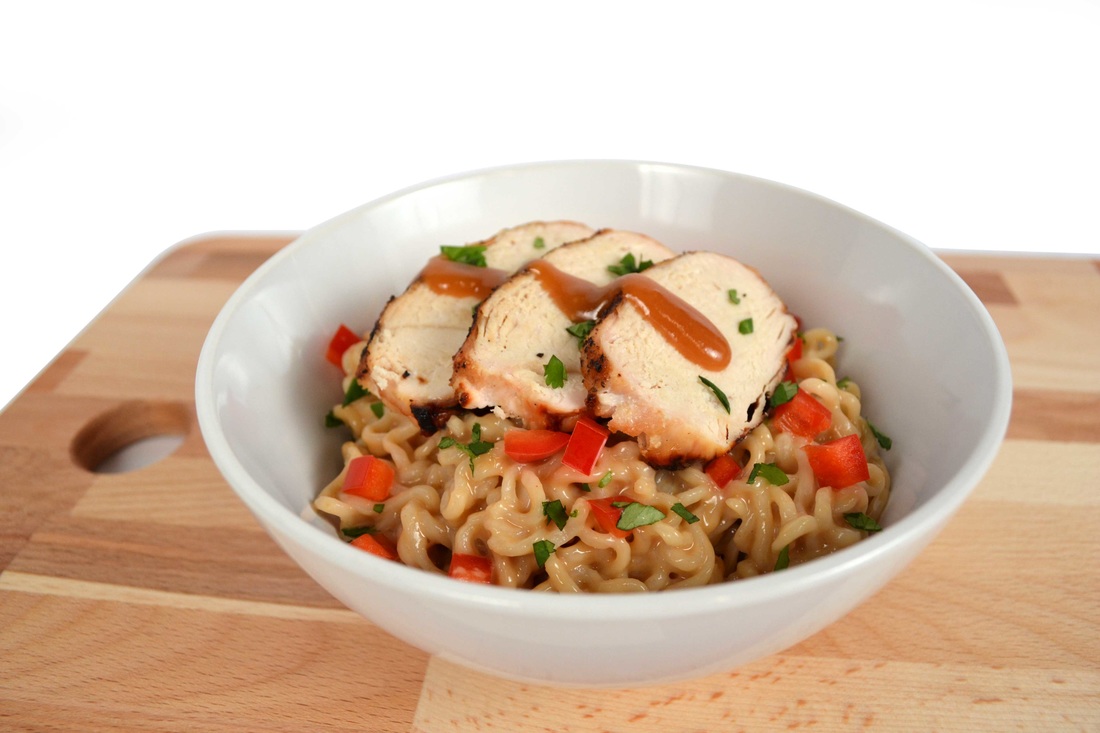 Ramen Noodles with Coconut Peanut Sauce
(serves 2)
Ingredients:
Sauce
1/2 cup of smooth peanut butter
1/4 cup of cream of coconut
1/4 cup of Major Grey Chutney, chopped
2 tablespoons of fresh lime juice
2 tablespoons of water
1 tablespoon of soy sauce
Meal
2 packages of ramen noodles, discard flavor packet
2 grilled, boneless, skinless chicken breasts
1 red bell pepper, thinly chopped
1 tablespoon of fresh cilantro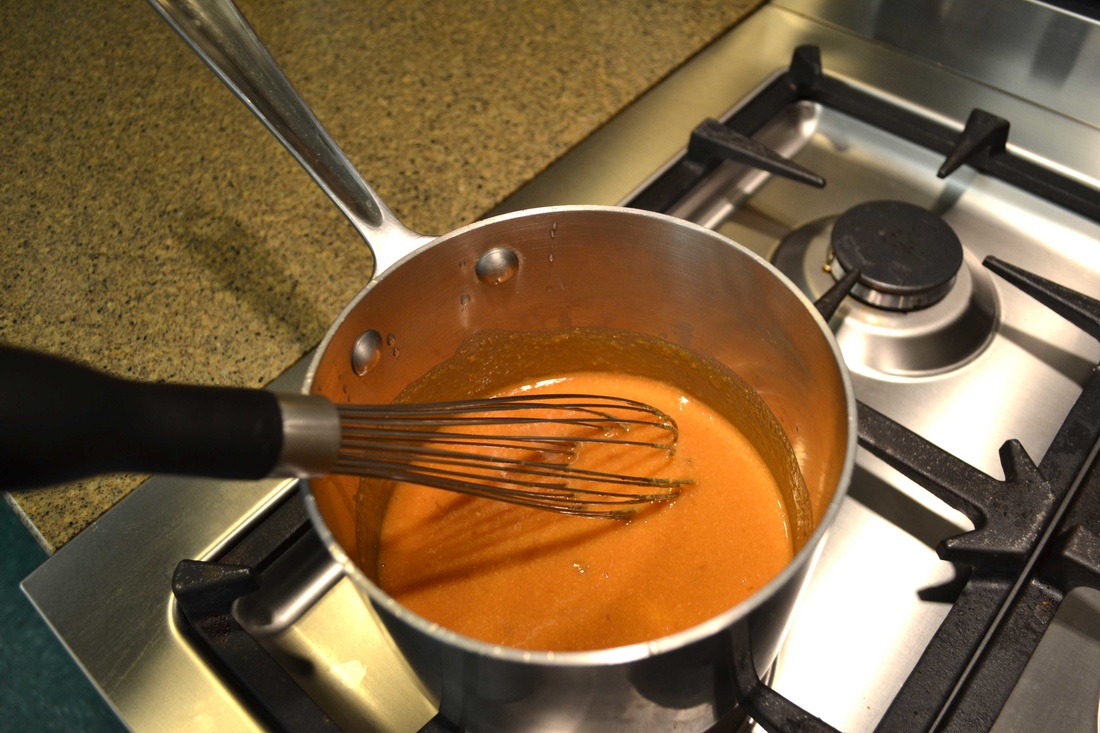 Combine sauce ingredients in a small saucepan over low heat; bring to a simmer and whisk to combine. Remove from the heat and set aside.
Cook the ramen noodles according to the instructions on the packet, making sure to leave them al dente (meaning leave them with a little bit of a bite, not too soggy, since most people don't like overcooked noodles). Drain, rinse under cold water, and drain again before tossing the noodles with the sauce.
Season your chicken to taste with salt and pepper before grilling it on medium heat for about 8 minutes on each side. Check it frequently to ensure it doesn't burn. Make sure it is cooked all the way through with no pink in the middle. Slice the chicken into even pieces.
To serve, divide the noodles between two plates, top them with the sliced chicken and diced bell pepper, and sprinkle them with cilantro.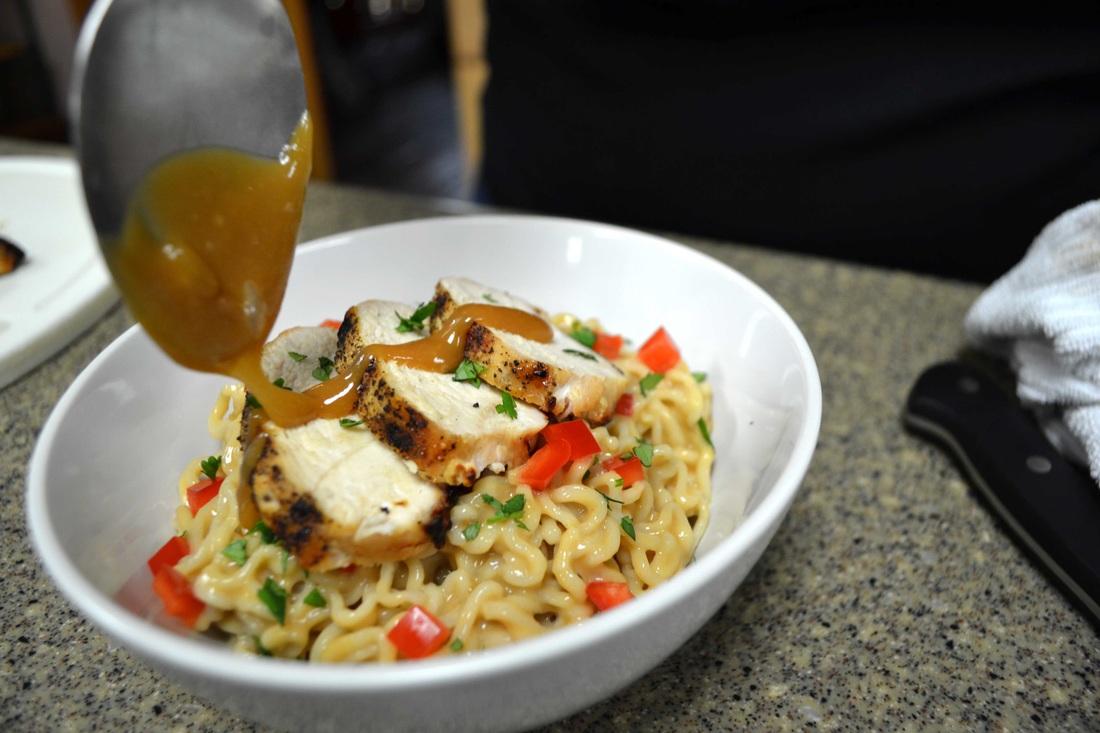 Enjoy!