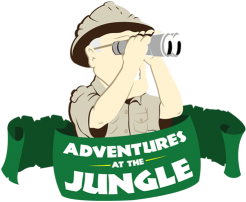 Mackenzie Creamery is an Ohio-based goat farm located in Hiram, a village to the southeast of Cleveland. Mackenzie Creamery was started by founder Jean Mackenzie, who always had a passion for cheese-making. In 2007, after attending just two cheese-making classes, Jean decided to turn her favorite hobby into her life's work, and founded Mackenzie Creamery. Fast forward ten years, and Mackenzie Creamery has become one of Ohio's favorite local businesses! Their goat cheeses have won several awards, and they continue to innovate, experiment with flavors, and produce consistently amazing cheeses.
One thing that I love about Mackenzie Creamery is their commitment to eco-friendly farming. In fact, before she founded the creamery, Jean Mackenzie worked in Ohio land conservation, so sustainability has always been important to her and to the company. Mackenzie Creamery rests on a beautiful, sprawling 30 acres in northeast Ohio, and the family-owned business is doing everything it can to take care of the land. In fact, in 2010, just three years after opening, Mackenzie Creamery was awarded with a Clean Ohio Agricultural Easement, meaning that the farm is now preserved in perpetuity with an agricultural easement. In 2011, their efforts were recognized once again when they were awarded with the Portage County Environmental Foundation Green Business Award. Since then, they've continued to practice eco-friendly farming, even leasing their land to local farmers, who grow organic hay for the creamery's goats.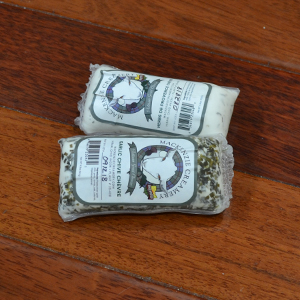 Now, let's talk about the cheese! Mackenzie Creamery hasn't just won awards for their business and farming practices, they've also won plenty of awards for their cheeses! In total, they've been recognized for their cheese 13 times since 2007. Most recently, their Cognac Fig Chèvre won first place in its category at the World Championship for Cheese! Once you taste the Cognac Fig Chèvre, you'll understand why. Flavors of honey-sweet fig, rich, mellow cognac, and creamy chèvre meld together for a stunning flavor profile. Trust me, it's unlike any other cheese you've ever tasted.
Another of my favorites is the Apricot Ginger Chèvre, which is also an award winner! This cheese won second place in its category at the 2018 World Championship for Cheese, and for good reason. The cheese on its own is simply phenomenal. Creamy, perfectly flavored, smooth, free of any sourness, and delicious. But the apricot ginger sauce takes this cheese to another level. Bright and sweet, the apricot preserves are the star of the show, but spicy hints of ginger shine through to result in a complex, well-rounded taste. Many people prefer this over the Cognac Fig, and, honestly, it's just a matter of preference. Whichever you prefer, these make a great appetizer for any party or get-together you're invited to (or stuck hosting), or they make a great snack! Personally, I like to keep several of these in my fridge and have them as an afternoon snack when I get home after work. Cheese is filling enough to keep me going until dinner, and the sweetness of the special flavors makes me feel like I'm having a treat!
As always, if you try one of our recommendations, let us know! Snap a photo, post it on Facebook, Twitter, or Insta, and tag us. We look forward to seeing what you'll create!