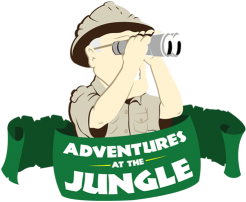 Romantic Valentine's Day Gifts with Jungle Jim's Twists
Back to feed

Grocery shopping may not seem romantic on the surface, but when you view the experience of grocery shopping as an act of partnership and cooperation, it becomes something for you and your loved ones to enjoy together. When you grocery shop together, you're actively spending time planning your lives for the next week, building a home around the meals that you make together for your family, and, if you're shopping at Jungle Jim's, you're having fun doing it! When you think of it this way, it's no surprise that many couples have gotten engaged at Jungle Jim's and several have even chosen to be married in the store!
With that being said, it's no surprise that Jungle Jim's is home to some unique, romantic Valentine's Day gifts! Here are 5 gifts that you can get for your Valentine right here at Jungle Jim
---
International chocolates, candies, and sweets are a novel take on traditional chocolates.
Have you ever tried Turkish delight? What about Brazilian truffles? Our international aisles are filled with decadent treats from all over the world that make wonderful gifts. Chocolate will always be a timeless, romantic gift and trying something new will make your gift stand out. Plus, if you decide to go for something really wild like chocolate-covered bugs, you'll likely remember the experience of taste-testing your gift for years to come!
---
Try your hand at making a cheese plate with delicious cheeses that you won't find anywhere else.
Jungle Jim's has one of the largest cheese selections around and it's no accident that it's located right next to our expansive Beer and Wine Department. Stop by to visit our Cheese Shop and pick up some goat cheese, brie, or your favorite fromage. Add some nuts, grapes, dried fruits, crackers, or bread, and you've got an easy cheese platter that will look stunning! Pair with your favorite beer or wine, then serve at the end of the night as a snack or before dinner as an appetizer.
---
Experiences make the greatest gifts. Get them tickets to one of our upcoming festivals!
Studies have shown that experiences make the greatest gifts! Show your Valentine that you want to spend more time with them by giving them tickets to one of our events! Our annual Whiskey Night is scheduled for February 23, and we always have Cooking School classes and wine dinners coming up. Visit our event calendar to choose an event for you and your date.
---
Pick a recipe from our website and make them a meal.
This is the greatest gift of them all. Sometimes, shopping for groceries, taking care of food prepping, cooking dinner, doing the dishes, packing leftovers for lunch, and keeping up with other daily tasks can be overwhelming. Show your partner how much you love them by giving them a night off and taking care of the meal. Plus, you can make it extra special and unique by choosing to use international foods. Our website has a range of recipes that incorporate international cuisines and unique produce items! We also have more traditional recipes if you're not feeling super adventurous. Pick a few recipes (we recommend an appetizer, main course, and a dessert, plus a few simple sides), then do all the shopping and cooking! The look on your partner's face when you present them with a glass of wine, tell them to have a seat and relax, then serve up the first course will be priceless.
---
Looking for something more traditional? We've got flowers and sweets, too!
We have a lot of cool, non-traditional gifts, but sometimes you just want to treat your Valentine to the classic gift of flowers and chocolates. That's okay. We get it, and we've got you covered. We have all the Valentine's Day staples in our Candy department, plus, you can find fresh-cut flowers near the entrance to the store!
---