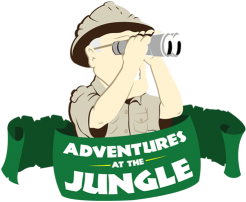 Wine Department: A Brief Clarification on Smoke Taint Mythos in the Wake of the Wildfires in California and Beyond
Back to feed
Posted: 11/29/2017
Categories: Wine
Smoke taint. You know it when you taste it. In the wake of the wildfires that burned tens of thousands of acres in the California counties of Napa, Sonoma and Mendocino, as well as fires in Portugal, Spain, Oregon, Washington, and Chile this year alone, we thought it prudent to talk a little bit about smoke taint in general, and dispel some of the misperceptions relating to this potential flaw in wines.
First off, smoke taint is not just residual ash that lands on the grapes and can be washed off. Grapes exposed to excessive smoke can be at risk for compounds called volatile phenols that can be imbued into the grapes, bonding to the sugars within the grapes to form molecules known as glycosides. Once bonding takes place the volatility shuts down, only to be awakened once fermentation is initiated. This is where the problems arise.
Grapes with thicker skins are most susceptible. Grapes like Cabernet Sauvignon, which in California, were (for the most part) picked before the recent wildfires there. There are still some onologists who debate this, but this is by-and-large proven to be true. This is problematic for red wines due to its requiring maceration with the skins in order to achieve color. White wines won't be as affected as reds due to lack of skin contact. Grapes that come in contact with smoke between veraison (the onset of ripening) and harvest are most susceptible to smoke taint.
​
A lot of folks have shared their desires to help our friends in the fire-stricken areas out in California and beyond, and the biggest help you can provide is: buy wine. Support the regions hit hardest by buying their wines and coming back for more. Below are some great wines from the aforementioned areas, including Napa's Signorello, which its winery burned to the ground, and Mendocino's Frey Winery.