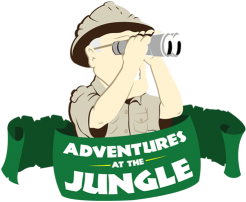 Wine Department: It's Beautiful in the Central Garden of France in Springtime!
Back to feed
Posted: 2/27/2018
Categories: Wine

By T.J. Askren
Through my many travels through different wine country, nowhere has a sheer beauty and massiveness that strikes me more than Loire Valley. I was fortunate enough to visit the playground of Kings and Queens a few years back, and this is when my love for French white wine was cemented. Traveling from one end of the massive growing region to the other, I was struck by the vast difference in terroir that each application showcases. In this piece I will hone in on my two favorite white grapes from the Valley: Sauvignon Blanc and Chenin Blanc.
The trip started in the far eastern edge of Loire in Sancerre and Pouilly Fume. The two regions are separated by the Loire River, and grow the same grapes, but produce strikingly different wines. The Sancerre Sauvignon Blanc is laser-focused with its enamel stripping acidity and bright young fruit. This Sauvignon Blanc was like no other I had ever tried. There was none of the heavy grapefruit and cat urine that is so prevalent in the wines from New Zealand, just grassy, granny smith apples with acid for days. In contrast, the Sauvignon Blanc from Pouilly Fume, while still acidic, had a creamy finish that pairs well so many foods.
As we traveled westward, the Chenin Blanc grape became the point of emphasis. Chenin Blanc can range from extremely sweet to bone dry depending on the direction the winemaker wants to take it. Savirennes is the example of the bone dry style of Chenin Blanc. These wines are big and in your face, many of which can stand up to the big boys in Burgundy. They're rich with honeysuckle, pears, and racing acidity leaving me wanting more and more. The sweeter side of Chenin Blanc is found outside the City of Tours in the Vouvray growing region, many of which stand up to great wines of the Mosel and Rheingau in Germany. I experienced a plethora of Vouvray that ranged from dessert quality stickies, sparkling gems, to super dry and expressive.
I hope that this shines a light on a great growing region that is sometimes overshadowed by the likes of Burgundy, Bordeaux, and the Rhone. Enjoy!
---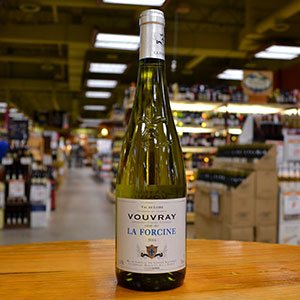 La Forcine
2016 Vouvray
Loire Valley, France
Retail: $12.99
This Chenin Blanc from the Loire valley is on the dry side with notes of lemon meringue and granny smith apples. Acidity is strong through the mid palate and finishes with crisp minerality.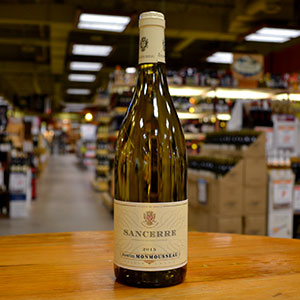 Justin Monmousseau
Loire Valley, France
Retail:  $18.99
From the premiere growing region for Sauvignon Blanc. Grassy and acid driven, this beautiful Sancerre is priced right and covers all bases to express true Loire Valley Sauvignon Blanc!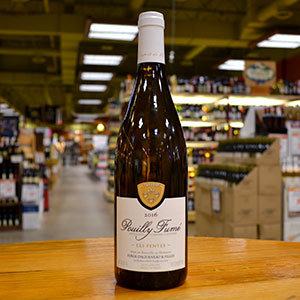 Serge Daugueneau & Fils
2016 Pouilly Fume
Loire Valley, France
Retail: $28.99
Right across the Loire River from Sancerre this Sauvignon Blanc is brilliant and textured wtih rich acidity and slight creamy notes. Green apples and lime make this quite an exotic Sauvignon Blanc.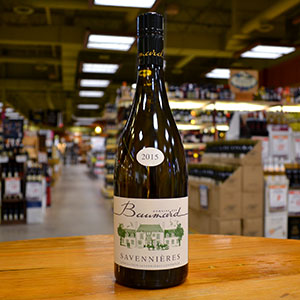 Baumard
2015 Savennieres
Loire Valley, France
Retail: $29.99
94 points ~ Wine Spectator
Savennieres is the king of Chenin Blanc in the Loire Valley. Great to drink now but has long aging potential. Baked pear and apple pie drives this beauty, but the rich minerality brings everything into balance.