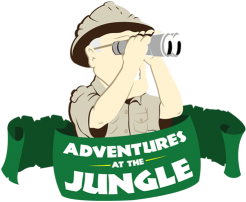 Posted: 5/31/2018
Categories: Wine

By T.J. Askren
Understanding the tradition of German wine can be a daunting task! The complicated classification system and the hard-to-pronounce names can turn off newcomers. However, German wines are diverse, flavorful, and well worth getting to know. Keep reading for an introduction to German wines that will help you read bottle labels and navigate the huge wine section here at Jungle Jim's!
German wine regions are broken down into appellations, just like in France, and the classification begins with an Anbaugebiet. Anbaugebiet is a term that means wine region and it is the first and broadest category used to classify wine. There are 13 Anbaugebiete in Germany and within each Anbaugebiet are 34 Bereiche, which are village designates. Each Bereich contains 163 Grosslages, or a collection of vineyards, and, finally, each Grosslage contains 2,715 Einzellages, which is term for a single vineyard.
All of this sounds very confusing, but it's really quite simple. If you want to know where a wine is from, you first identify the region, then the village, the vineyards, and finally the single vineyard. For example, if we applied this system to a wine from California, we would say that the wine is a Cabernet Sauvignon from Napa County (Anbaugebiete), grown in Oakville (Bereich), from Paul Hobbs (Grosslage), grown in Beckstoffer to Kalon (Einzellage). See? Simple!
Now, onto the fun stuff! Many people believe that all German wine is sweet, but this is a common misconception. In fact, many German wines are on the dry side and Germany produces nearly as much red wine as it does white. Once you understand the wine classification, you will be able to distinguish sweet wines from their dry counterparts and judge the quality of a wine.
Depending on the quality, German wine can fall into one of four categories. The first is Tafelwein. This is the lowest classification and is comprised of wines that are bottled in Germany but may be sourced from anywhere in the world. Tafelweine, or table wines, aren't typically exported to the United States, so it's unlikely that you will come across this type of wine in America. The next classification is Deutscher Tafelweine, German table wines. This group consists of wines made from German-grown grapes that are bottled in Germany. Again, these aren't high-quality wines and they are unlikely to be exported to the USA. However, the next category, or level, is Qualitätsweine, meaning good, quality wine. This category encompasses most Rieslings that are found here in the United States and many Qualitätsweine are on the sweeter side. Qualitätsweine includes popular wines like Schmidt Shone and Blue Nun. To be counted as a Qualitätswein, a wine must come from one of the 13 Anbaugebietes. Finally, the last classification is Prädikatsweine, a group that only includes Germany's best wines of the highest quality. Prädikatsweine are taken very seriously and are even graded on a ripeness scale. Each wine is tested after fermentation (not as a finished product) and is awarded one of six titles or prädikate. There are six prädikate: Kabinett, Spätlese, and Auslese are used for non-dessert wines. Beerenauslese, Eisweine, and Trockenbeerenauslese are the "Noble Sweet Wines." Traditionally, Kabinett is the driest, Spätlese is in the middle (but can often finish drier than Kabinett), and Auslese is the sweetest. Beerenauslese and Trockenbeerenauslese contain boytrist, which makes the wines sticky and sweet (like Sauternes from France). Eisweine is made from grapes partially frozen on the vine.
My favorite of the Anbaugebiete is the Mosel. With the most steep vineyards in the world, this region produces some of the best Rieslings in the world. In fact, at a 65-degree slope, the Calmont Vineyard has the steepest incline of any vineyard in the world. Consisting of mostly porous slate soil, the wines from the Mosel are mineral-focused with a sharp acidic backbone. The slate is ideal for the area, quickly draining the often rainy region. The Mosel is located on the banks of the Mosel River in Northern Germany and the river is key to the region's viniculture and helps provide warmth to the vines. Sun rays reflect off of the river onto the vineyards, warming the vines. With its northern location and the lower temperatures, Mosel wines are often low in alcohol and less fruity than other regional Rieslings.
Whether you're a Reisling addict, a German wine connoisseur, or a total newcomer to German wines, we hope that this discussion taught you something new and expanded your knowledge of German wines, or wines in general!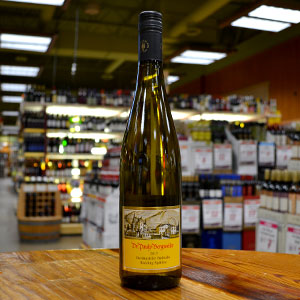 Dr. Pauly Bergweiler Bernkasteler Badstube

2015 Riesling Spätlese

Mosel, Germany
Retail: $31.99
Over the top acidity! Peaches and apricots layered with wet stone minerality.
91 points ~ Wine Enthusiast
---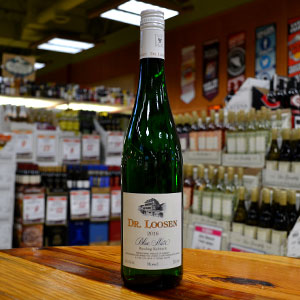 Dr. Loosen Blue Slate

2016 Riesling Kabinett

Mosel, Germany
Retail: $19.99
Perfectly balanced between sweet and acidic. Ripe pear and grapefruit notes dance across the palate. Beautiful wine every year!
90 points ~ Wine Enthusiast
---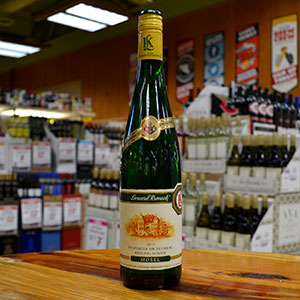 Leonard Kreusch Piesporter Michelsberg

2015 Riesling Auslese

Mosel, Germany
Retail: $14.99
Light and sweet from the small town of Piesporter Michelsberg. Apples and pears dance across the palate with a slight petrol finish.
---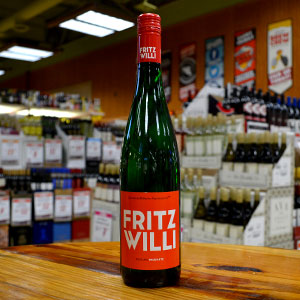 Friedrich Wilhelm Gymnasium

NV Fritz Willi Riesling Frizzante

Mosel, Germany
Retail: $17.99
A fun alternative approach to sekt. Light and effervescence with granny smith apples, citrus zest, and great acidity. A great summer time sparkler!
89 points ~ Wine Enthusiast