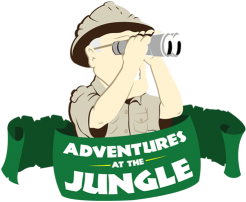 Wine Department: Illahe Vineyards Historical Winemaking By Hand and By Horse
Back to feed
Posted: 4/30/2018
Categories: Wine

By: Todd A. Wiggs
I love wine! After nearly 30 years in the wine business, I can still easily proclaim this as an immutable truth. Sure, some of the romance has been stripped away by the never ending litany of mass-produced, chemically manipulated, laboratory plonk that have no soul or sense of place. OK, maybe I have become a bit jaded. But, I see little reason to drink another big red blend or so-called premium North Coast Cabernet that has more residual sugar than my morning orange juice. Yet, if I ignore the phalanx of "lifestyle brand" marketing campaigns and the barrage of insider articles on how to reach the millennial wine shopper, I am still able to find truly beautiful wines, made sincerely by good people. Wines that reflect the earth in which the grapes were grown and the vintages in which they were harvested. Wines that delight the palate and evoke an emotional response. Wines like those from Oregon's Illahe Vineyards.
I first learned of Illahe (pronounced, Ill-Uh-Hee) while reading a wine blog post and became instantly struck by their story. Illahe is a Chinookan word meaning "earth" or "place" or "soil." The property is an 80 Acre Estate in Dallas, Oregon owned by the Ford family. Paramount to their philosophy is a fervent commitment to not just sustainable winemaking practices, but historical winemaking as well. "Art doesn't come from technology," states winemaker Brad Ford. The Ford family practices reflect a more simple time. Vineyards are cultivated by hand with the only assistance coming from their pair of Percheron Draft horses named Doc and Bea. The horses are used to pull an Amish mower to clip cover crops and to pull a wagon to transport grapes and later wines to and then from the winery. In the winery, newer technologies are shunned. Grapes are sorted by hand, pressed using a manual basket press, pumped to tank by bicycle, fermented using indigenous yeast, and malolactic conversion is achieved without the use of enzymes.
It was immediately clear to me that I needed to sample these wines. I sent the winery a quick note and was thrilled when I received a reply from Bethany Ford. Bethany has the title of National Sales Manager for Illahe. She explained that Illahe was poised to present their wines to Ohio and was in search of the best distributor. Six months later, Bethany walked into Jungle Jim's with a smile on her face and a bag full of wines on her shoulder. For the next forty minutes I became immersed in learning about the passion that drives the Ford's vision. The wines I sampled supported the narrative with natural finesse and unbelievable purity. Please read my tasting notes below; concisely, I found the wines of Illahe to be cerebral and emotional; these wines have SOUL!
The experience of learning about Illahe Vineyards and sampling their wines was a true privilege. I am excited to have the opportunity to offer the same experience to our Wine Passport Members. Brad and Bethany Ford have agreed to join us, via telepresence, in our Jungle Experience Center for an informative and interactive wine tasting on Saturday May 19th, 2018 from 1:00 to 3:00 PM. I hope you will join us for what I believe will be an amazing opportunity to experience truly beautiful wines, made sincerely by good people using historical techniques, by hand and by horse.
---
Illahe Vineyards
2017 Estate Tempranillo Rosé
Willamette Valley, Oregon
Retail:  $19.99
Lightly hued yet deeply textured, this barrel aged rosé reminds of Provence, yet has a distinctness that can only be Oregon. Notes of fresh strawberries, lemon zest, and rose petals abound on the palate. The finish is clean and elegant with notes of fine mineral.  
---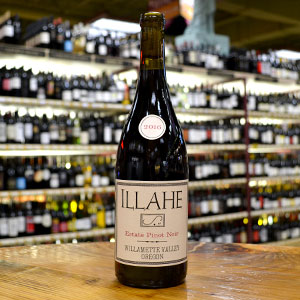 Illahe Vineyards
2016 Estate Pinot Noir
Willamette Valley, Oregon
Retail:  $26.99
Pure and intense, offering aromas of Michigan cherries, dried apricot, and earth. Across the palate the flavors increase in complexity to include notes of fennel, rose petals and clove. The texture is the softest of velvet and leads to a lingering finish that reveals hints of chalky minerals.
---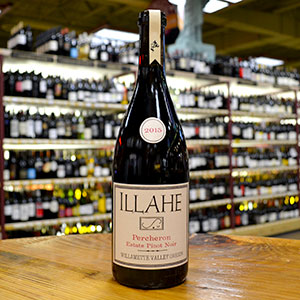 Illahe Vineyards
2015 Estate Pinot Noir, Percheron
Willamette Valley, Oregon
Retail:  $44.99

Only 220 cases of this small-lot, horse-drawn, basket-pressed, barrel-aged stunner were produced. For such a deftly elegant wine, the aromas are amazingly masculine. Notes of smoked cedar planks, tobacco, dark berries, and clove leap from the glass. Supple tannins and fine acid create a deep texture and lead to a long, persistent finish.
---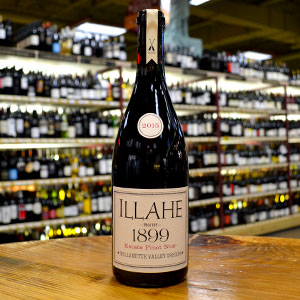 Illahe Vineyards
2015 Estate Pinot Noir, Project 1899
Willamette Valley, Oregon
Retail:  $75.99

Forget what you know about winemaking. In the words of the winemaker, "The 1899 pinot noir was made without the use of modern winemaking equipment or electricity. This wine was hand picked and brought up to the winery by horse. Once at the winery, it was hand de-stemmed and the wine was placed into wooden fermenters. We let it ferment on its own after covering it. It soaked for 10 days. It was hand-pressed in a wooden basket press, hand-pumped into barrel. We got it to the bottle with no gas, corked it by hand, and applied a letterpress label. The 1899 never touched dry ice, canned nitrogen, enzymes, stainless steel, forklifts, packaged yeast, electric pumps, or filters. We brought the wine from the winery to our distributor via stagecoach, cargo bike, and canoe. So, the first time it enters your car, it will be in a whole different time." Try this wine!
---
Don't forget to join us for a special Illahe tasting on May 19 at 1:00pm in the Jungle Experience Center (JXC) near the Eastgate Beer & Wine department!
To learn even more about Illahe Vineyards, click here.