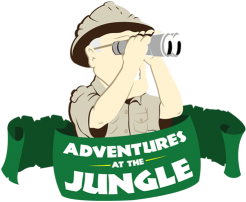 Wine Department: It's Time to Think Pink for the Spring
Back to feed
Posted: 3/28/2018
Categories: Wine

By T.J. Askren
Rosé is produced in just about every growing region of the world. Interestingly, Rosé is the closest style to what ancient winemakers produced! Blended and fermented in three distinct styles, Rosé is not only refreshing but also very versatile. Rosé can be used as an aperitif, quaffing, food pairing, or as a dessert. As one of my favorite styles, I plan on bringing  everyone up to speed on this often scoffed at wine.
The most popular method of producing Rosé is early press. Using this method, winemakers press the grapes after only a day or two of maceration. Maceration is the winemaking technique that promotes the transfer of color, flavor and tannins from the grape skins to the wine juice. The longer this period of time, the darker the wine will become. This is also when the juice picks up its antioxidants that will allow it to stay viable and not decay. By only allowing a couple days maceration the color remains only softly tinged and the juice stays fresh and vibrant. Fun fact: Almost all noble grape juice is clear. The color comes from the skin contact during maceration.
The second important method of producing Rosé has been used by the French for generations and has been adopted by much of the wine producing world. Saignée ("sohn-yay") meaning "to bleed", involves removing, or bleeding-off, a portion of red wine juice in order to increase the ratio of juice to skin contact during maceration. This technique enables the big reds to become darker and more concentrated. The bled off juice is often thrown out but can also be produced into a secondary rosé wine that can be offered early and help with cash flow until the big reds are ready for market. Even though these saignée wines are simply a byproduct of red wine production, they are still unique and worth serious consideration.
Vin Gris, (translated literally is "grey wine"), is the last method for producing Rosé wine and is most prevalent in the Provence region of France. This process involves an instant pressing of the wine grapes, leaving no time for the grape juice and grape skins to be in contact.  The resulting wine's color can range from almost perfectly clear to very pale pink or orange. Most often, the grapes for this style of wine are grown only for Rosé production. Even though Vin Gris is not a regulated technique, in my experience producers who utilize this method do so in strict adherence to the Provencal tradition, thus producing some of the most elegant Rosés on the market. Also, a name similar to Vin Gris is often viewed on labels and is strictly regulated: According to French law, any wine labeled as Gris de Gris can only contain Grenache Gris, Cinsault, and Gamay.  
Now go out, chill a bottle and ENJOY! 
McNabb Ridge
2017 Grenache Rosé
Mendocino, California
Retail: $12.99
Very light and fruity Rosé of Grenache. All stainless steel fermentation gives this wine an easy drinking, fruity feel. Notes of strawberry and melon are supported with bright acidity.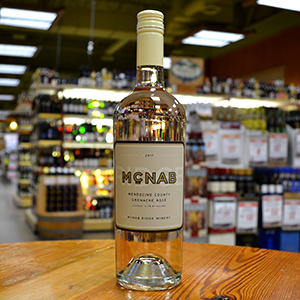 ---
Charles and Charles
2017 Rosé
Columbia Valley, Washington
Retail:  $12.99
This customer favorite is a collaboration between winemakers Charles Smith from Washington State and Charles Bieler from France. This wine is a blend of Syrah, Cab, Grenache, Mourvedre, Cinsault, and Counoise, bringing all the flavors of Washington and Southern France together!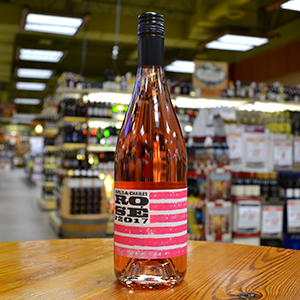 ---
D'Orsey
2017 Rosé
Provence, France
Retail: $12.99
The definition of Provence Rosé in a bottle. With that perfect salmon hued, pinkish color, D'Orsey offers notes of stone fruit, rich minerals, and racy acidity for under $15 a bottle. This is a can't miss for the season!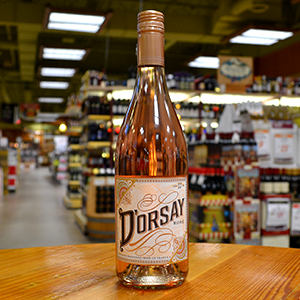 ---
Crios de Susana Balbo
2017 Rosé of Malbec
Mendoza, Argentina
Retail: $9.99
A full bodied Rosé offering ripe notes of fresh strawberry and cherry softened by layers of minerality and medium tannin. This is the Rosé you want to pair with dinner.