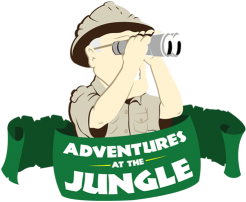 Posted: 6/27/2018
Categories: Wine

By T.J. Askren
Fresh off the lastest Jungle Safari to Spain, I am back in the country and excited to share my experience with you! This summer's Jungle Safari was a 10-day excursion across northern Spain, which reaffirmed my love for Spanish wine and reinforced my favorites, new and old. We started in Porto Portugal, drove north to Vigo, Spain, then continued our journey with stops in Zamora, Vitoria-Gasteiz, Zaragoza, and finished in Barcelona. Each city lies in one of the premier growing regions of northern Spain. Each region is terroir driven and delivers the best juice possible. I've picked a few standout selections to feature here that are readily available at both Jungle Jim's locations.
Starting off in the stunning city of Porto, Portugal, we hopped off the plane and proceeded to the town of Vila Nova de Gaia. Located just across the Douro river from Porto, Vila Nova de Gaia houses many of the Port Lodges for the Port producers out of Douro Valley. In old times, these lodges were used to age port wine and ship the wine out to Western Europe. While some lodges still age wine, the majority are now used as tasting houses for locals and tourists that cannot make the trek to Lisbon. Port wine is made with local grapes Touriga Nacional, Tinta Roriz, Tinta Barroca, Tinto Cao, and Touriga Franseca. These grapes are blended together and fortified with a neutral grape spirit. The wines are then aged in oak. We were lucky enough to visit three of the lodges: Kopke, Sandeman, and Quinta Noval. All three produce the same wine but are drastically different. Sandeman is the mega producer, Quinta Noval is known for their late-bottled vintage, and Kopke has a top-shelf, ageable port.
Leaving Portugal after only one day was tough, but the reward that awaited us in Vigo was well worth it. Situated in the Galicia region of northwest Spain, Vigo is a bustling port of call. We visited the growing region of Rias Baixas, which falls just north of the city. Here, we visited Martín Códax, a winery named for the  I fell in love with Albarino all over again! Albarino is a grape that is indigenous to Spain. It displays notes similar to Sauvignon Blanc, but it is aged on the lees. Lees aging rounds out this acidic monster. It gives the wine the mouthfeel of Chardonnay but leaves the zippiness of a Sauvignon Blanc. Martin Codax treated us like kings and queens and I highly recommend them. If you ever find yourself in Galicia, do yourself a favor and give them a visit!
Heading inland, we traveled to the high desert of Toro and stayed in the ancient city of Zamora. This was a long journey that culminated at the esteemed Bodegas Numanthia. This was one of the many high points of the trip! Bodegas Numanthia produces the finest Tinta de Toro in Spain! The area is very aerated and primarily produces grapes. According to Spanish wine law, these vineyards are not allowed to irrigate. This causes the bush vines to dig deep into the earth to find a water source. The stress on the vines results in big, tannic, powerful Tempranillo. We were privileged to sample all three of Numanthia's wines: Numanthia Termes, Numanthia Numanthia, and the renowned Numanthia Termanthia! After our stay at Numanthia, we visited the city of Toro for lunch, then enjoyed a wonderful evening in Zamora.
Leaving the Toro, we continued west to Vitoria-Gastezia, the capitol of the Basque Country. The famed Rioja region surrounds this beautiful city. Traveling north to the small growing region of Getaria was stunning! Getaria is located on the banks of the Bay of Biscay. Here we visited Txomin Etxaniz and their speciality wine, Txakoli. Txakoli is made from the obscure grape Hondarribi Zuria. This white wine is made to drink fresh. Txomin Etxaniz took our breathe away with their stunning views and delicious wines!
The following two days were filled with Spain's grand grape Tempranillo! Starting at Marques de Caceres in the Rioja Alta, we sampled all twelve wines in their repertoire. This was an intense tasting ranging from Rueda (white Rioja), traditional Rioja, and aged Rioja. Some of which are not currently available. The vast winery was truly something to behold. I find it important to see not only the small producer but the big boys also.
Leaving Marques de Caceres, we found ourselves at one of my favorite Rioja producers, Muga. Muga specializes in top quality Rioja. Each of the wines are not only aged in oak barrels but also fermented in oak. This is extremely rare because of the cost associated with the giant barrels. Muga is able to pull this off because they are the only producer in Spain that has their own cooperage at the winery! While we were there they were in the process of making a new Foudre to replace an aging vat. Very cool to see! Muga went out of their way to wow us with a tasting of all of their wines. We were given seven examples of the greatness that is Muga!
The second day in Rioja was even grander than the first. We visited Rameriz de Picina and was welcomed by owner Pillar Rameriz. She was absolutely incredible! Pillar gave us a private tour of the winery and supplied an intense tasting of all of their wines, which was accompanied by cured meats made from her husband's recent hunt! We tasted and shared stories with her and her family and had a wonderful time. The one on one attention was very impressive! Leaving such a loving and gracious Bodega was rough but was replaced by great joy and beauty at Bodegas Ontanon. Bodegas Ontanon is located in the town of Quel in the Rioja Baja region. The Rioja Baja region is often overlooked, but delivers quality on so many levels! We were greeted by Jesus in a small vineyard of one hundred and twenty year-old vines! Obviously, these vines predated the phylloxera outbreak in Spain and were still growing on ungrafted rootstock! This is very uncommon and was quite the treat. We sampled a couple of wines in the ancient vineyard before venturing to another of their vineyards located at the top of a nearby mountain. Drinking wine in a vineyard on top of a mountain is an experience that every wine lover should experience once during their lifetime! Looking out over the entire landscape while enjoying aged Riojas was the jewel of the trip!
Next, we stopped in Zarazoga, but because it was Sunday, there were unfortunately no vineyards open. This didn't crush our spirit, though! We spend the day in downtown Zaragoza taking in the immense cathedrals and enjoyed a medieval festival in the town square.
Our last stop of the tour landed us in the Penedes region outside of Barcelona, which is known for the sparkling wine of Spain, Cava. Cava is produced in the same manner as French Champagne. Methode Traditional is the art of secondary fermentation in the bottle. Each bottle must be rotated or riddled to keep the yeast from dying in the bottom of the bottle. Traditional Cava is produced from the Macabo, Xarel-lo, and Parrellada grapes, but Codorniu, one of the most important and oldest Cava houses, thinks outside the box and incorporates Chardonnay and Pinot Noir into their Anna wines. At Codorniu, which is a historic landmark in Spain, we toured the vast caves used to age the numerous Cavas. The cave system is so large that we had to use a train to get around! In fact, a good portion of the tour was spent touring the caves by train. Our last stop was at the giant Freixenet, another historic and important Cava house! As the largest producer of Cava, Freixenet showed us that great Cava can be produced on a large scale! Freixenet stores millions of bottles of Cava and exports to over 120 countries worldwide. It is quite impressive that they can deliver great quality on such a massive scale.
After our visits to te Cava houses, we concluded our trip with a free day in Barcelona. At the time, after a week of drinking wine, a day of leisure was just what we needed! We were excited to return home, but we will miss the fun we had in Spain. We're already looking forward to next summer's Jungle Safari to California's famed Napa Valley! I hope you can join me on another great excursion and I hope you enjoyed hearing about our trip! Don't hesitate to stop by and see me if you have questions about Spanish wine or want to hear more about my experience!
---
---
---
---