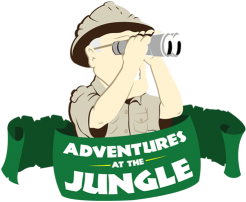 Posted: 8/1/2018
Categories: Wine

By T.J. Askren
When grape growing and winemaking started in California, Zinfandel was there. Used in every facet of wine making, Zinfandel was, and still is, a major player. In big and bold single varietal wines, in field blends, in sweet white zinfandels, and even in fortified port productions, America's grape is present.
This noble grape can be traced back to the ancient Croatian grape Crljenak Kaštelanski, which was transported to the United States somewhere between 1820-1829 when clippings were shipped to Long Island from the Imperial Nursery of Vienna. The strain was referred to as "Black Zinfandel of Hungary" and was grown in heated greenhouses from 1835-1850. However, this fad ended when Concord grapes were planted outdoors in Boston. In the northeastern climates,it was much easier to produce wine from these hardier grapes, and the cultivation of Zinfandel faded. It was finally revived in the 1850s, when a man named Robert Prince brought his "Black St. Peter" (another name for Zinfandel) to California during the Gold Rush. Though Prince brought the grape, it was Joseph Osborn who produced the first California Zinfandel. Grown on his vineyard in Oak Knoll. Osborn's Zin was met with great popularity and led to a Zinfandel planting boom! Soon after this, Zinfandel became the most planted grape in California.
Prohibition hit in 1920 and just like all alcohol, Zinfandel faded to obscurity. Although wine was not allowed to sold, it could still be produced at home, and Zinfandel was the prefered grape for a time. However, this didn't last long, and Zinfandel was soon supplanted by Alicante Bouschet. The Alicante Bouschet resisted rot better than Zinfandel, and could be transported to the east coast much easier. Tragically, most of the old vine Zinfandel vines were ripped up in favor of Alicante Bouschet. By the end of prohibition and the Great Depression, Zinfandel was really only being used to produce fortified wines. This was the case until the early 1970s, when interest in Zinfandel began to climb. Funnily, this newfound interest was the result of a mistake by Sutter Homes winemaker Bob Trinchero. During one fermentation, Trinchero experienced stuck fermentation. This happens when the yeast dies midway through fermentation, leaving excess residual sugar in the wine. Instead of throwing out the batch, Trinchero let the unfinished product sit for two weeks. After the two week period, he came back and sampled the product. Although sweet, it still displayed enough acidity to make it drinkable. Thus, White Zinfandel was born. Though it was never well-liked by wine connoisseurs or critics, White Zinfandel became immensely popular and encouraged an entirely new group of people to start trying American wines.
Fast forword to today, and Zinfandel has become the third most-planted grape in California, behind Cabernet Sauvignon and Chardonnay. Winemakers are producing high-quality Zinfandel all over California, and with each different terroir, each Zinfandel is vastly different. Zins from Amador County are jammy and earthy. Lodi Zins comes across slightly sweet and juicy, while Napa Zins are intense and deep, with black fruit and tons of acidity. Below, we are showcasing four distinct styles from all over California. Please give them a try and celebrate America's grape with us!
---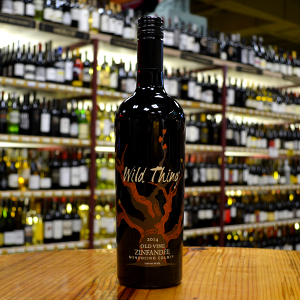 Carol Shelton
2014 Wild Thing Zinfandel
Mendocino, California
Retail: $19.99
From the "Queen of Zinfandel," Wild Thing is one of our favorites at Jungle Jim's! Made using only wild yeasts, this Zin is always a bit different from the norm. Packed full of red fruit and black cherry, it's lively and almost zippy with bright acidity. This wine is the perfect remedy for Ohio's August heat!
---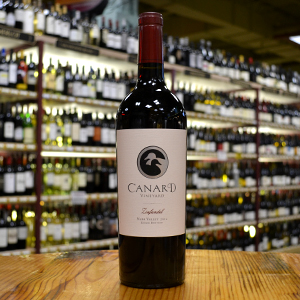 Canard Vineyards
2012 Zinfandel
Napa Valley, California
Retail: $47.99
One of the few Napa producers that still produces world-class Zinfandel! Canard uses only estate fruit that consists of 80- to 100-year old Zinfandel vines. This wine is big and concentrated, with hints of plum and stewed red fruits married with smoke and earthy elements. This is a Zinfandel everyone should experience!
---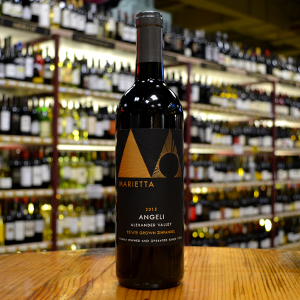 Marietta
2015 "ANGELI" Estate Grown Zinfandel
Alexander Valley, California
Retail $29.99
This wine is from the famed Sonoma district of Alexander Valley. As the warmest area of the verdant Sonoma Valley, it also experiences wide diurnal shifts, which allows for a rich, ripe Zin with big, forward fruit. The cool California nights ensure that this wine maintains its spice and structure. A medium body with dark red, very ripe fruit greets you, but it's balanced by the flavors of pepper, spices, some herbaceousness, and even licorice. There is plenty of complexity and tannic structure to offer great balance and freshness.
92 points ~ Vinous
---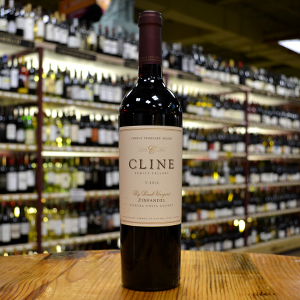 Cline Vineyards
Big Break Zinfandel
Contra Coast County, California
Retail: $29.99
Cline, famous for great (and "old vine") Zins, produces this big Zinfadel. The grapes used to make this wine come from one hundred-year-old vines grown at the Oakley vineyard in the valley of the San Joaquin and Sacramento rivers, dry-farmed and head-pruned a century ago! It is robust in style and has notes of exotic spices, which complement the rich, dark cherry and wild blueberry fruits. There are distinct eucalyptus and mint notes, along with a minerality that is distinct to this terroir. Perfect for cookouts, this pairs well with rich cheeses, dense breads, and smoked meats!