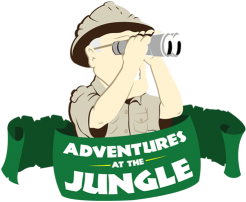 5 Oktoberfest Tips to Help You Rock This Year's Festivals
Back to feed

Because let's face it: between finding comfy shoes, dressing for the weather, and navigating the bathroom situation, there's a lot to consider!
If you're anything like me, Oktoberfest is a long-standing, highly anticipated tradition that comes around every year. However, it can also be stressful! It's hard to find parking, you have to walk everywhere, and more often than not, you might be the victim of an ill-timed beer spill. Plus, the event is always held outside, meaning that you'll be subject to the whims of Cincinnati's fickle weather systems. Hot, cold, hurricane? Who can say? All in all, there's a lot of factors to consider. Read on for some helpful tips on how to tackle to the temperature, the distance, and the timeless question: "what should I wear?"
1. Wear comfortable shoes.
Of course you want to look good; we all do! And shoes are a huge part of that. But before you slide into those $5 flip-flops from Target, ask yourself: "Are these shoes worth the blisters?" I can tell right away, your answer will be a resounding "NO!" Even if you ignore the rest of our advice, heed this warning: if you don't wear comfortable shoes to Oktoberfest, you will regret it. For one, you are guaranteed to be doing quite a lot of walking. You have to walk from your car, and you have to walk the length of the festival to see all of the booths and buy your food and drinks. Then, unless you're extremely lucky and happen to find a table, you'll probably spend most of your time standing or meandering the festival while you drink and snack. So, do yourself a favor and wear shoes that are easy to walk in and offer at least a little bit of support. You will thank yourself later.
2. Dress lightly, but in layers.
The Cincinnati weather all but guarantees that it will still be hotter than it has any right to be by the time Oktoberfest rolls around. But, in true Cincinnati fashion, it can get extremely chilly once the sun goes down. Don't rely on a beer jacket to keep you warm! If you plan to stay at Oktoberfest into the evening hours, dress in layers and bring a light jacket or sweater. Plus, with 90s fashion making a comeback, it's not that lame to tie a jacket around your waist anymore. In fact, you'll be even more fashionable. Win-win!
3. Be prepared for the bathroom situation.
By bathroom situation, I mean that there aren't bathrooms. At many of the Oktoberfests around Greater Cincinnati, the mass influx of festival-goers means that the normally rarely-used bathrooms are completely overwhelmed. Instead, most places prefer to rent the ubiquitous portable toilets. Those tall, neon stalls loom at the fringes of any downtown festival, and you can bet they'll be at any outdoor Oktoberfest you attend this year. So, what to do? Well, for starters, don't wear anything that will be difficult to unfasten, unhook, or untangle in the confines of a tiny Porta Potty. Leotard? Probably a bad idea. And, don't forget to bring some individually packaged wet wipes or a pocket-sized bottle of hand sanitizer! There will not be a place to wash your hands, so this is crucial. The cold season will be just getting started at the end of September and the last thing you want to bring home with your keepsake stein is a virus!
4. If you bring a purse, choose wisely.
This one can be frustrating (who wants to move their things from purse to purse every day?), but it's important nonetheless. Don't take a purse to Oktoberfest that you won't be able to carry with you all day. We've all made this mistake, and it's one that has taken me into the chiropractor's office many a time. Bring a light cross-body, a small shoulder bag, or, better yet, embrace haute fashion trends and wear a modern fanny pack. Pack only the absolute essentials: your ID, some cash, a credit card (just in case), some chapstick or lipstick (if that's your thing), and some hand sanitizer. Your shoulders and neck will be ache-free and you can party it up all night long!
5. Have fun!
If you heed any of our tips, let it be this one: have fun! At the end of the day, you may not remember what shoes you wore, if you forgot to bring a sweater, or if you used hand sanitizer from the Porta Potty. These tips are meant to help you, NOT to stress you out. If you're the type of person that doesn't think about these details, then by all means, continue your lifestyle of freedom! But, if you're anything like me, and you tend to overthink things ahead of time, I hope this article can shed some light on what may be an unfamiliar situation, and help you enjoy Oktoberfest with confidence!
Bonus tip: Continue the festivities at Jungle Jim's International Market!
If case you haven't heard, Jungle Jim's is celebrating Oktoberfest with prizes, events, special tours, classes at the Cooking School, specialty items, and much more! If you don't feel like paying for parking or standing outside in the heat, come to Jungle Jim's for Oktoberfest. Parking is free, we have air conditioning, and our selection of authentic German items is unmatched. Check out the full list of events here. See you soon!