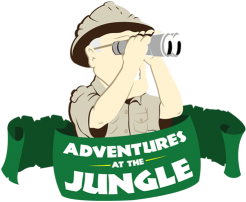 Discoveries at the Jungle: GGE Snacks and Lotte Koala's March Cookies
Back to feed
Welcome to Discoveries at the Jungle, where every month we pick a theme and explore items from around the Jungle that you might not have found on your own! We do this through our blog, with videos, recipes, and our brand new Discovery Box.
This month we're exploring the world of Japanese foods, and we are so excited that we're putting together one Discovery Box this month, but two! The first box will feature Japanese snacks raging from sweet to savory, and the second box has items that will help enhance your own sushi-making experience.
We are excited to bring together two great aspects of Japanese culture in-store, online, and at home. Join us and discover something new today!
GGE Snacks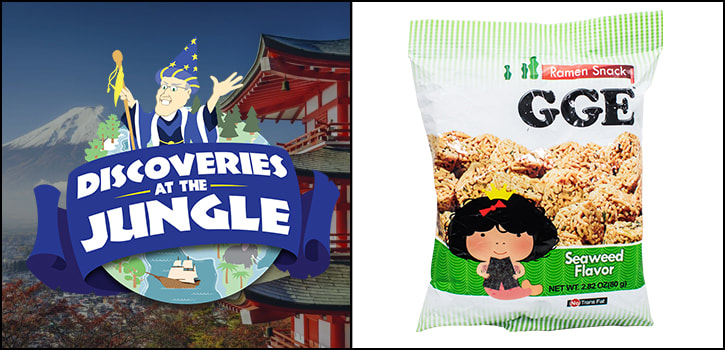 These wheat crackers have been around since 2012 when they were introduced by Wei Lih Food Company, and are made to taste similar to ramen noodles and soy sauce. They come in a variety of tasty flavors including seaweed, BBQ, ramen, soy sauce, hot and spicy, and more!
Where can you find these in our stores? Location Fairfield: Orange 3 Eastgate: Yellow 2
Lotte Koala's March Cookies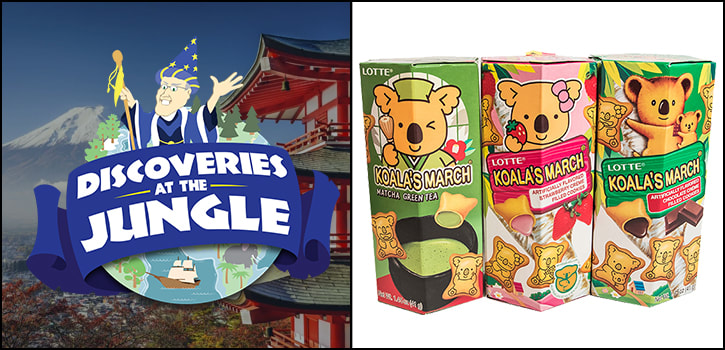 ​These sweet treats from Japan are like cream filled animal crackers. They are already super popular at Jungle Jim's, and for good reason. Not only are they delicious, but Lotte uses some of the profits from these cookies to help out the Australian Koala Foundation, an organization dedicated to saving Koalas, which are a threatened species.
Where can you find these in our stores? Location Fairfield: Orange 3 Eastgate: Yellow 2
​Two Discovery Boxes: Japanese Snacks and Sushi! Right to your door!
Note: The Discovery Box is a selection of Japanese snacks or sushi items from our Discoveries at the Jungle program. The box does not contain every item featured and not every box is the same.