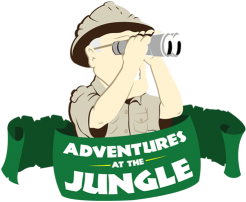 Discoveries at the Jungle: JFC Furikake Seasonings and JFC Yamaimo Soba
Back to feed
Welcome to Discoveries at the Jungle, where every month we pick a theme and explore items from around the Jungle that you might not have found on your own! We do this through our blog, with videos, recipes, and our brand new Discovery Box.
This month we're exploring the world of Japanese foods, and we are so excited that we're putting together one Discovery Box this month, but two! The first box will feature Japanese snacks raging from sweet to savory, and the second box has items that will help enhance your own sushi-making experience.
We are excited to bring together two great aspects of Japanese culture in-store, online, and at home. Join us and discover something new today!
JFC Furikake Seasonings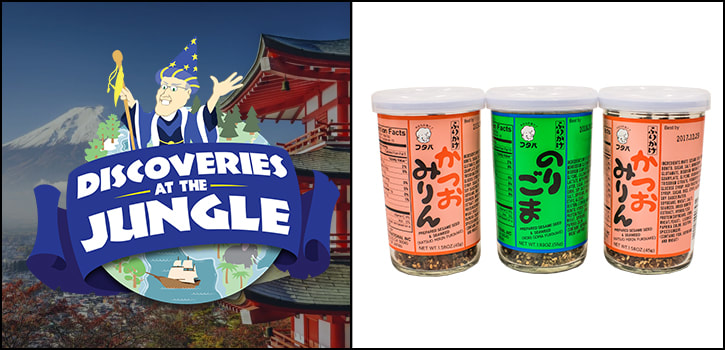 Furikake is a dry Japanese seasoning meant to be sprinkled on top of cooked rice, vegetables, and fish. It typically consists of a mixture of dried fish, sesame seeds, chopped seaweed, sugar, and salt. These seasonings can spice up your rice dish or fish in a traditional Japanese fashion – simple and flavorful.
Where can you find these in our stores? Location Fairfield: Orange 3 Eastgate: Yellow 2
JFC Yamaimo Soba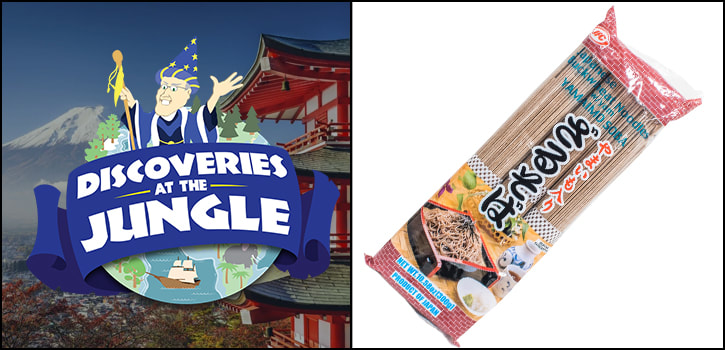 ​These Japanese noodles are made of buckwheat and yam. These noodles are thick and best used in soups or served chilled with a dipping sauce. You will find this style of noodles from fast food settings as well as inside fancier restaurants in Japan. JFC is actually owned by Kikkoman, which you may know from their popular soy sauce.
Where can you find these in our stores? Location Fairfield: Orange 3 Eastgate: Yellow 2
Two Discovery Boxes: Japanese Snacks and Sushi! Right to your door!
Note: The Discovery Box is a selection of Japanese snacks or sushi items from our Discoveries at the Jungle program. The box does not contain every item featured and not every box is the same.