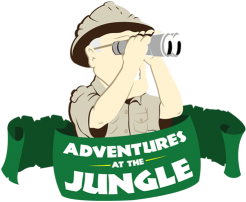 Summer Garden Series Part I: Getting Started and Avoiding Common Mistakes
Back to feed

Welcome to the first installment in our ongoing gardening series, where we'll be providing tips and tricks to help you cultivate the garden of your dreams! This week, we're focusing on getting started and avoiding common mistakes.
However, it's not a bad idea to start planning early! Our Garden Center is opening on March 25 of this year because late March or early April is when most people begin planning their spring and summer gardens. During this period of time, you can plant annuals indoors start an indoor herb garden, or even plant hardier plants like pansies outdoors. You can also set a plan for your garden, research the best plants for your yard, and start prepping your yard for the spring and summer seasons.
Avoid this common mistake: Don't put your plants outside before it's time! Many a gardener has been fooled by weather in the Ohio Valley. If you can't wait, you can always start your seedlings indoors. Then, once the final frost of the year has passed, you can transfer your plants to the outdoors. And don't forget to check the weather! Most weather stations or weather apps issue frost warnings at the beginning and end of the planting season. If overnight frost is in the forecast, move your plants inside for the night. They will thank you!
So, the time is now and you're ready to begin your spring gardening enterprise. But where do you begin? What do you do first? Don't worry, we're here to help.
First and foremost, choose a type of garden. Do you want to make a plot in your yard? Use in-ground or above-ground planters? Maybe you want a casual garden consisting of only a few potted plants or maybe you'd prefer a more ambitious vegetable garden. Now is the time to choose! This is an important step because depending on your choice, the type of garden you have may restrict the kinds of plants you are able to grow.
Now that you've decided on a garden type, you can start thinking about the types of plants you want to grow. Do you want vegetables that you can serve for dinner? A flower garden for bees, butterflies, or hummingbirds? Or maybe you'd like an herb garden. All of these things can be done in any garden type. However, once you've decided on one of these categories (or a mixture of all three!) your garden type will dictate which plants you will be able to grow. For example, you should not try to grow pumpkins in an above-ground container! However, if you'd like a vegetable garden on your patio, you could use pots to grow tomatoes or lettuce.
Once you've made these important decisions, dedicate a weekend day to getting your garden ready. If you need to dig your garden, enlist some help and plan on a few hours (or a whole day, depending on the size you want) of shoveling and tilling soil. If you live in an apartment or condo, maybe you'd rather garden in above-ground planters and smaller pots. Pick a day to visit your local garden center to choose soil, containers, and plants that you like and need. Make sure to pick soil that is suitable for your plants and pick plants that are suitable for your garden type!
Avoid this common mistake: Shoveling and tilling your garden plot is a lot of work, and you may be tempted to skip this step. After all, it's easy to make little holes for your seedlings, so why bother upending your entire garden plot? Don't be deceived! It's very important to prep your garden with a good shoveling. For your plants to be successful, they will need to stretch their little roots out as far as they can go. If you haven't shoveled your soil or added new material, the deeper soil may be too heavily packed or too dense. In this case, your plants will not be able to take root and will not thrive.
So your garden is ready and you've decided on the plants you want to cultivate. Now you need to choose where each plants will ultimately live and grow. At this stage, it is sometimes helpful to take pen to paper and draw a rough picture or outline of your garden. You must account for how much sun or water each type of plant needs, how tall they will grow, and if you will be harvesting vegetables or fruits. Make sure that you place plants that need the most sun exposure in areas that receive direct sunlight. Most of all, don't place plants that need sunshine near plants that will grow tall. Though deceivingly small at first, these plants will grow and block sunlight, possibly killing your sunbathers! It's also helpful to consider if you will be harvesting produce from your plants. If you have a large garden, you don't want to plant your potatoes in the middle of the plot. Once it's time to harvest them, you'll have to wade through your other plants, possibly damaging them to get to your potatoes! Avoid this by planting strategically.
Avoid this common mistake: You've planned your garden, prepared the soil, and you're eager to get started. Still, don't rush ahead without reading the fine print! Many people fail to consider these hard-to-read instructions that are often minisculely printed on the backs of seed packets. This is an error! To have a successful garden, you must always take time to read the instructions for your seeds and plants.
Whether you're an enthusiastic beginner or already a gardening maven, we hope that this overview helps you prepare for the gardening season! Follow our guide, heed our advice, and use our tips and tricks to ensure that your garden grows greener than ever this year. Still have questions? Don't worry! This is only the beginning of a series of articles on gardening. Plus, our Jungle Jim's Greenhouse is open for business beginning next week on March 25, and we'd love to see your face! Stop by from 8:00 AM – 6:00 PM to speak to a gardening specialist. We can offer advice on plant care, guide you as you choose plants you like, and help you find everything you need!