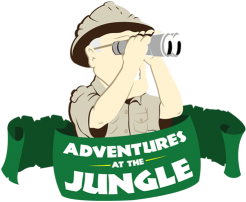 Easy No-Cook Appetizers to Impress Any Guest This Summer
Back to feed

Throwing a party can be tough. You want everything to go off without a hitch, and often this means that you get pulled in every direction. Refilling drinks, cleaning up used paper plates, showing guests to the bathroom, it's a lot to do! That's why we've compiled this list of easy no-cook party foods! These easy dishes are simple enough to come together in 15 minutes (or less), can be prepared ahead of time, and are sure to wow each and every one of your guests (yes, even your mother-in-law)!
Mahon with Chorizo Ibérico
Mahon is a semi-soft Spanish cheese made in the natural port of Mahon, Menorca, a Mediterranean island off the coast of Spain. Mahon has a mild, milky flavor that appeals to a wide range of tastes, and it has a slight salty aftertaste that gives it some character. Mahon pairs well with Chorizo Ibérico, a Spanish pork sausage seasoned with paprika and garlic, and a cold glass of beer. This is an easy party dish; simply slice the cheese and chorizo ahead of time, arrange on a platter, and refrigerate until it's time to party! Guests will be blown away by your upscale take on a classic cheese plate, and we guarantee that you will love the cheese and sausage combination. Right now, Spanish Mahon is on sale at Jungle Jim's International Market. Stop by the Cheese Department and ask for Spanish Mahon. And, if you want to learn more about Mahon, read about the choppy history of Spanish cheesemaking on our blog! (P.S. Iberico Chorizo will be on sale later this month!)
Watermelon and Honeydew Salsa
You've probably had salsa at a friend's party or even served it at a gathering yourself. This time, ditch the premade jar salsa and make it yourself. This easy recipe just requires 10 to 15 minutes of chopping the ingredients, and that's it! This is something you can make hours or even days ahead of time and store in the fridge until the party. In fact, it's necessary to refrigerate this salsa for several hours to allow the flavors to meld, so you're basically forced to make it ahead of time, meaning that you won't be stressing out five minutes before your guests arrive! To make this salsa, simply combines chopped watermelon, honeydew, scallions, jalapeños, and cilantro with lime juice, and that's it! Visit our website to view the full recipe and stop by Jungle Jim's to pick up the ingredients from our international produce department! Eat it with tortilla chips for an easy, unique party appetizer!
Prickly Pear Lemonade
Beat the heat by filling your punch bowl with this easy prickly pear lemonade! This is a unique take on a classic drink that is guaranteed to please your friends and family! You can make this the old-fashioned way by combining 8 cups of water with 1 ½ cups lemon juice, then sweetening with prickly pear syrup from Jungle Jim's until the lemonade reaches the desired sweetness. Or, if you want to make this fast and don't have time to slice and juice half a dozen lemons, you can use lemonade from concentrate. This recipes uses a can of concentrated lemonade, but lemonade is easy to make, so you can adjust the recipe as needed! Though it's simple, not many people have tried lemonade flavored with prickly pear, so this is an easy way to offer a delicious staple with a fun twist! (If this is an adult party, you can spike the lemonade to make a delicious cocktail! We recommend adding rum!)
We hope this list gave you some ideas for easy summer appetizers and proved that withJungle Jim's, throwing a summer party doesn't have to be hard! So go ahead: kick off your shoes, invite your friends over to your place, and get ready to rake in the compliments!