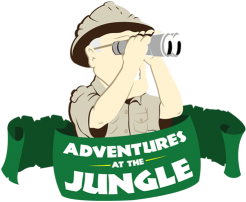 Discoveries at the Jungle: French-style Mustards
Back to feed
Roland Extra Strong Dijon Mustard
Dijon is a type of mustard that originated in Dijon, France, a city located in the historical territory of Burgundy. In the past, mustard labeled "Dijon" referred exclusively to mustards made in the city of Dijon, but over time the name has become less exclusive. Now, Dijon mustard can mean any mustard made in the style of Dijon mustard, but not necessarily made in the city of Dijon. Dijon mustard is made from brown mustard seeds and a special juice called verjuice or, in French, verjus. Verjuice is a juice made from unripened, green grapes, and has a lower acidity than most vinegars. Yellow mustards are made with highly acidic vinegars, and the acid curbs the alkalinity of the mustard and results in a mellower taste. However, in a Dijon mustard, the low acidity of the verjuice allows the mustard to develop an intense, spicy flavor with a robust profile. Many people prefer Dijon mustards to yellow mustards because Dijon has more depth of flavor and can be used in cooking. Like Düsseldorf mustards, this is a versatile condiment and can be used for marinades, rubs, vinaigrettes, and much more. We recommend combining a dollop of this Roland Extra Strong Dijon with honey, garlic powder, cumin, and orange zest, then using the mixture as a rub for pork roast.
---
Maille Old Style Mustard
In 1720, a distiller named Antoine-Claude Maille concocted a "Vinegar of the Four Thieves," a blend of vinegar and herbs that he claimed could confer immunity against the Great Plague of Marseille. If this truly worked or not is unclear, but what is certain is that Antione-Claude and his family survived, and in 1742, his son, also named Antoine-Claude, continued in his father's footsteps and registered as a master vinegar-maker. By 1747, the junior Antoine-Claude had saved enough money to open a small shop on the rue Saint-Andres in Paris. Here, he sold aromatic mustards and was quickly selected as the official supplier to the court of Louis XV. Thus, La Maison Maille (later shortened to Maille) was founded. In the nearly 300 years that they've been operating, Maille has continued to concoct mustard delicacies, stretching the imagination and also preserving the time-tested favorites. We've included the Old Style Mustard in this month's curated Discoveries box so that you can try the nearly 300 hundred year-old mustard for yourself!
---
Check out all of our Discover Mustard posts this month!
Discoveries at the Jungle: Mustard
Discoveries at the Jungle Mustard: The Seeds and Powder
Discoveries at the Jungle: Mustards for Hot Dogs, Brats, and Sandwiches
Discoveries at the Jungle: French-style Mustards
Discoveries at the Jungle: Hot Mustards
Discoveries at the Jungle Mustard: The Relishes