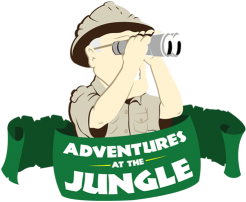 Discoveries at the Jungle Mustard: The Relishes
Back to feed
American Stockyard All American Hot Dog Relish
Quintessentially American, the American Stockyard All American Hot Dog Relish is made from dill pickles, onions, yellow mustard, and whole grain mustard. American Stockyard promises that one bite of this relish will have you belting out "The Star-Spangled Banner" and setting off red, white, and blue fireworks. This relish is the perfect accompaniment to a hot dog or can be used to add variety and texture to burgers or other grilled meats.
---
Heinz Mustard Pickle
Everybody knows Heinz ketchup, but not everybody has tried other Heinz products. Now is your chance! This Mustard Pickle is a versatile staple to add to your cabinet or fridge. It's similar in flavor to yellow mustard, but pickled cauliflower, cabbage, and onion add texture and interest.This is a great addition to a ham sandwich, a hot dog, or bratwurst, and is mild enough for everyone to enjoy.
---
Tony Packo's Hot Dog Sauce
Tony Packo's began in 1932 as a small set-up selling sandwiches and ice cream. As the son of two Hungarian immigrants, Tony served a signature sandwich using Hungarian sausage, or Kolbasz, and his unique hot dog sauce. With the popularity of this newly-named Hungarian Hot Dog, Tony Packo's became an instant success, opening a full-scale restaurant in 1935. To this day, Tony Packo's is well-loved and even enjoyed an era of stardom when the restaurant was mentioned in six episodes of the hit show M*A*S*H. You, too, can enjoy a brief taste of fame with this Hot Dog Sauce! Simply use over regular hot dogs or eat with Hungarian sausage for a more authentic Tony Packo's experience! (Psst! We sell Hungarian sausage here at Jungle Jim's International Market!)
---
Sweet Baby Ray's Sweet Golden Mustard Barbecue Sauce
Since Sweet Baby Ribs was founded in 1985, their barbecue sauces have gained a cult-like following of fans that swear by the brand's sweet, tangy, and perfectly balanced barbecue taste. Now a household name, Sweet Baby Ray's is found in kitchens across the nation! That's why we had to include Sweet Baby Ray's in this month's box. This Sweet Golden Mustard Barbecue Sauce is zesty and tangy, but also sweet and smoky. This makes a fabulous wing sauce or can be used in place of regular barbecue to add some diversity to your weekend grill-out.
---
Check out all of our Discover Mustard posts this month!
Discoveries at the Jungle: Mustard
Discoveries at the Jungle Mustard: The Seeds and Powder
Discoveries at the Jungle: Mustards for Hot Dogs, Brats, and Sandwiches
Discoveries at the Jungle: French-style Mustards
Discoveries at the Jungle: Hot Mustards
Discoveries at the Jungle Mustard: The Relishes