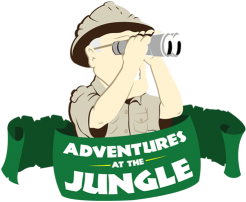 Discoveries at the Jungle: Mustards for Hot Dogs, Brats, and Sandwiches
Back to feed
Beano's Deli Mustard
In 1985, brothers Jim and Bill founded Beano's in a small town called Blawnox. Located just outside of Pittsburgh, Beano's served pizza, subs, and other Italian dishes. In 1989, a customer suggested that Beano's should sell their famous sub dressing in grocery stores. Now, nearly 30 years later, Beano's sauces and dressing are sold nationwide and have gained a massive following. We had to include a Beano's sauce in our box, and we chose this classic, multi-purpose Deli Mustard.This old-fashioned mustard is made with whole grains and horseradish for a kick of flavor that is perfect on kielbasa, pretzels, and hot dogs.
---
Vienna Düsseldorf Mustard
Düsseldorf mustard is often overshadowed by the ubiquitous and highly-advertised Dijon mustard. However, Düsseldorf mustard deserves its own recognition as a distinct and versatile regional mustard. Düsseldorf mustard gets its name from the city of Düsseldorf, Germany, which is where the tradition of Düsseldorf mustard was started. Düsseldorf mustard differs from other mustards in that it is made exclusively with brown and yellow mustard seeds (as opposed to black mustard seeds) and it is made with distilled spirit vinegar. This combination produces mustard that is malty, hot, and often spicy. Because of this unique and intense flavor, Düsseldorf is often the top choice mustard for cooking. Use it as a marinade for tuna, burgers, and chicken, or add it to barbecue sauces and vinaigrettes.
---
Hengstenberg Sweet Mustard Bavarian Style
This Hengstenberg Bavarian-style mustard is made in Esslingen, Germany and its sweet flavor distinguishes it from all other mustards.This German mustard is made with spirit vinegar, but the tanginess is tempered with just the right amount of sugar for a sweet, authentically German taste. This is a must-have for any bratwurst or mettwurst and also pairs well with hamburgers. Alternatively, mix it with olive oil for a tasty vinaigrette!
---
Bertman Ball Park Mustard
Hot dogs have been a staple at American ballparks since the early 1900s, but where did they come from? Well, one version of hot dog history claims that the so-called dachshund sausages were introduced to the baseball scene by Chris Von de Ahe, an immigrant from Germany and the owner of the St. Louis Browns. Fans loved the accessible, customizable, easy-to-eat sausages, and hot dogs quickly became a baseball favorite. Nowadays, indulging in a gameday dog is a universal tradition that is integral to the classic American pastime. And if you're a Cleveland native (or have taste buds), Bertman Original Ball Park Mustard is key to this tradition! Bertman's mustard has been served in Cleveland stadiums for over 90 years and has become a beloved Cleveland favorite. This is a great, versatile mustard for hot dogs, brats, or hamburgers! We invite all baseball fans to stop by Jungle Jim's to pick up some Bertman Ball Park Mustard!
---
Check out all of our Discover Mustard posts this month!
Discoveries at the Jungle: Mustard
Discoveries at the Jungle Mustard: The Seeds and Powder
Discoveries at the Jungle: Mustards for Hot Dogs, Brats, and Sandwiches
Discoveries at the Jungle: French-style Mustards
Discoveries at the Jungle: Hot Mustards
Discoveries at the Jungle Mustard: The Relishes