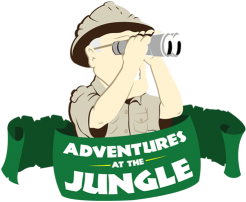 Are you dreading doing your holiday shopping? Or panicking over your procrastination? Yeah, we've all been there. The holidays are here and many of us are still on the hunt for that perfect gift. You want something unique, personal, fun, exciting, breathtaking, surprising, and cool, and that can be hard to find! Luckily, we've got you covered. Our unique and wacky selection of foods, kitchenware, beers and wines, international items, and, well, too much more to list here means that any gift you get from Jungle Jim's is bound to be unique, fun, and useful! Plus, our wide variety of departments means that you can get everything, and I mean everything, that you need in one place! Keep reading for our top 5 gift suggestions for 2018! And, if you need more tips, visit our Holidays at the Jungle page!
---
For the one you want to spend more time with:
Surveys have shown over and over again that the most memorable gifts aren't physical items, they're experiences. It can sometimes be tricky to plan this kind of gift if you aren't familiar with your recipient's schedule, but the payoff is worth the risk. Experiences can't be regifted, aren't likely to be duplicated by another gift-giver, and will never sit in a cupboard and collect dust! If you're looking to give an experience-based gift this holiday season, we recommend getting tickets to one of our upcoming Junglefests! We have three (yes, three!) festivals happening in January and February of next year: Barrel Aged Beer Bash, The Big Cheese Festival, and Whiskey Night: Prohibition Style. Give them a pair of tickets or keep one for yourself and promise to attend together for a fun-filled day that you'll both remember for years to come!
---
For the one with epicurean curiosity:
We all know someone like this. Whether they're always delivering baked goods to your desk at work, raving about the latest restaurant they've tried, or explaining how they tested a new recipe, you've got a foodie on your holiday gift list. Luckily, this one is easy! If you're looking to help them gain an invaluable experience, we recommend giving them a gift certificate to our Cooking School at Jungle Jim's. They'll be able to peruse the class listing for next year, choose which class most appeals to them and fits into their schedule, and use your gift to pay for the experience! Our Cooking School classes are one-of-a-kind experiences, so you can be sure that your gift will help create long-lasting memories and most likely result in a few baked treats for you, too!
---
For the craft beer snob— I mean, beer
enthusiast
on your list:
We all have that one friend who discovered craft beer in their twenties and has henceforth deemed themselves too good to drink the basic stuff, even every now and then. But, all jokes aside, there's no shame in loving craft beer. If you've visited our stores, you'll know that we're pretty into craft beer ourselves. In fact, we stock over 4,000 beers with new beers added each day. Our experts make it easy to give your beer-loving friend the holiday gift they've been dreaming of! We stock a range of beer gift sets, including a Game of Thrones beer and glassware gift package from Brewery Ommegang!
---
For the person just starting out in a new home:
Help your friend or relative feel at home in their new place by giving them something useful for their kitchen! The Jungle Jim's Gourmet Galeria is the area's largest cookware supplier and has everything you need to put together a unique and thoughtful gift. Our famous gadget wall is home to over 2,000 useful kitchen tools, including garlic peelers and avocado slicers. We also offer top of the line, brand-name cutlery, bakeware, and appliances. To really take your gift to the next level, we suggest pairing a Gourmet Galeria item with a recipe from our website and including some of the recipe's ingredients in your gift! For example, you could base your gift on this recipe for Mulled Wine and include a set of matching mugs, a bottle of wine from our Wine Department, and the necessary spices from our International Department. Similarly, you could pair a beautiful cheese board from Gourmet Galeria with a slice of cheese from our Cheese Shop and crackers and preserves from our International Department! Add a pair of tickets to our upcoming Big Cheese Festival for a useful, delicious, and exciting gift that they won't forget for a while!
---
For the one that's far from home:
If you're sending a long-distance gift this holiday season, treat your far-flung Cincinnatian to a specialty gift baskets. One of our favorites, the Cincinnatian basket, includes beloved classics like Grippo's potato chips, Skyline chili, Frisch's tartar sauce, LaRosa's pasta sauce, and many more Cincinnati treats! Our team will carefully choose each item, wrap and decorate the basket, and ship it directly to the recipient. We also offer fruit baskets with cheeses, nuts, or chocolates and a Jungle Palooza option with our favorite whacky and crazy Jungle Jim's-approved treats!
---