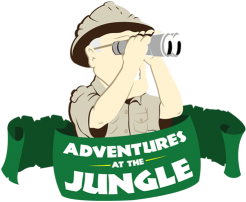 Discoveries at the Jungle: Cooking with Ginger, Flavored Marinades and Sauces
Back to feed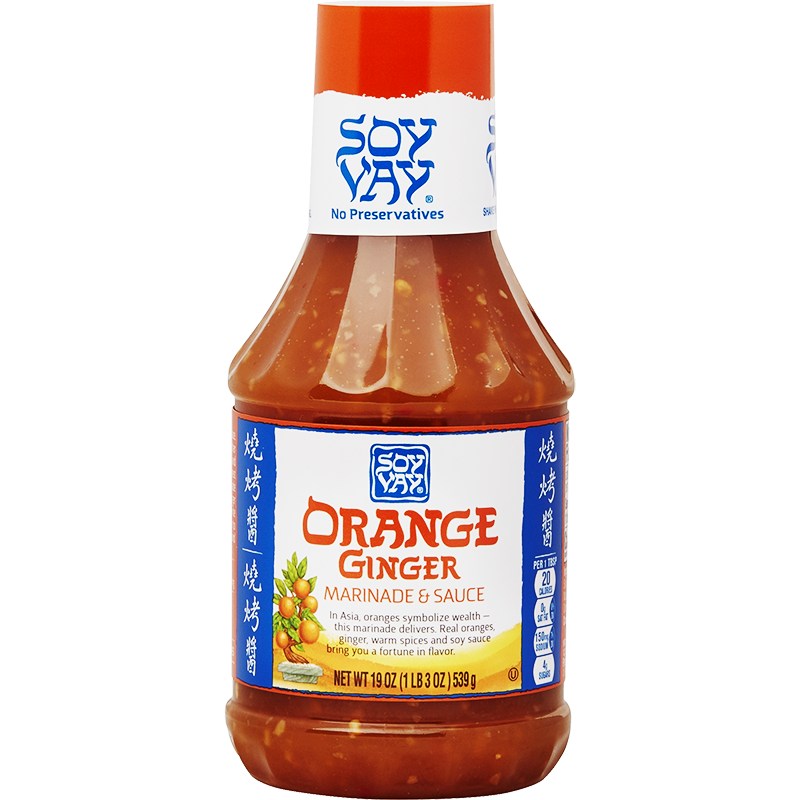 Soy Vay Orange Ginger Marinade & Sauce
Soy Vay was founded in 1980 when a man and a woman came together to create a unique marinade. They wanted to pay homage to his Jewish background and her Chinese roots, and they found a way to balance their two cultures in Soy Vay! In this marinade, the marriage of orange and ginger provides sweetness, zest, and a delightful kick. It can be used to marinade meats or even vegetables, to take a basic stir fry to the next level, or on its own as a dipping sauce for egg rolls, wings, or whatever you'd like!
Did you know? There are over 1,000 species of ginger.
---

House of Tsang Ginger Sriracha Sauce
Are you a sriracha aficionado? Are you caught up in the "rooster sauce" craze? Then this Ginger Sriracha Sauce is for you. Made by House of Tsang, this medium spicy sauce boasts flavors of pepper, garlic, and ginger with a medium heat rating. Ginger Sriracha Sauce is versatile and can be used on its own as a dipping sauce, mixed with sour cream to make a dressing or dip, or can be used as a marinade or cooking sauce.
Operating since 1987, House of Tsang is known for products that use traditional Asian ingredients. They also strive to create authentic products that are rooted in culinary traditions, which means that this sauce holds nothing back. Find this sriracha in-store at the Discoveries at the Jungle display or in our monthly box, which can be ordered online!
Did you know? The Chinese philosopher Confucius wrote about ginger and its impact on digestion.
---

Angelo Pietro Ginger Dressing
Angelo Pietro's founder, Kunihiko Murata, started his company in 1980 when he opened a small Italian pasta restaurant, in his hometown of Fukuoka in south-western Japan. The business wasn't originally focused on salad dressings, but parents quickly began to shower the restaurant with praise. Children who normally refused to eat salads and vegetables would devour their healthy dinners, but only if they were given Angelo Pietro's salad dressing! Parents quickly began ordering the dressing to go, and the Pietro salad dressing craze began. Now, Pietro dressings are the best-selling soy dressings in Japan.
As adults, we know the value of our leafy greens, but sometimes it's hard to make ourselves eat our lunch-box salad day after day. Fear no more! This award-winning ginger dressing will revive your appetite and turn lunchtime into a daily treat. The dressing is vegan, cholesterol-free, made without preservatives, and completely natural. And one more tip: the dressing can also be used to marinate meats!
Did you know? Ginger is related to the spices cardamom and turmeric. Ginger and cardamom make a great dessert flavor!
---
Check out our featured ginger posts this month!
Discoveries at the Jungle: Ginger
Discoveries at the Jungle: Cooking with Ginger, The Real Deal
Discoveries at the Jungle: Cooking with Ginger, Flavored Marinades and Sauces
Discoveries at the Jungle: Ginger Snacks
Discoveries at the Jungle: Ginger Beverages