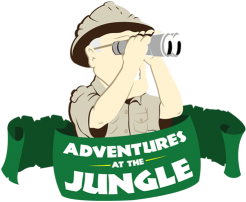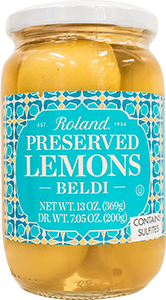 Roland Preserved Lemons
Preserved lemons are somewhat unusual to many people, but they actually have many uses! Preserving the lemons with salt mellows their sourness and produces a bright lemon taste that is unmarred by bitterness. This makes preserved lemons an excellent ingredient for cooking! In fact, preserved lemons are actually the star ingredient of chicken tagine, a popular Moroccan dish. Chopped, diced, or pureed in a food processor, they can be added to quinoa or rice, blended into a pesto to glaze fish or poultry, or added to salad dressings or sauces. The best thing about preserved lemons is that, well, they're preserved! This means that they can be stored in the fridge for up to a year after opened, making them a great kitchen staple that you can keep on hand and use as needed.
---

Aroma One All-Natural Lemongrass Stir-in Paste
Lemongrass is a common cooking ingredient and is most-used in Thai dishes or other Southeast Asian cuisines.  Lemongrass pairs well with garlic, chilis, and coriander, and can be added to stir fries, soups, and many other dishes. This squeezable tube is very easy to use and dramatically cuts down on prep time. All the work is already done! Simply add the desired amount to salad dressings, sauces, rubs, soups, or stir fries and enjoy!
---
Roland Lemon Curry Quinoa
Over the past few years, quinoa has quickly become a favorite "super food." Its high fiber and protein content make it a healthy choice for many, and it's relatively easy and simple to make. Plus, quinoa doesn't have a strong taste, which makes it an excellent vehicle for whatever spices or flavors you want! This quinoa is flavored with lemon juice, garlic, and pepper for a delicious citrusy taste. Pair it with fish, poultry, or roasted vegetables!
---
Check out all of our Discoveries at the Jungle: Lemon posts this month!
Discoveries at the Jungle: Lemon
Discoveries at the Jungle: Lemon Extract, Oil, and Peel
Discoveries at the Jungle: Lemon Candies
Discoveries at the Jungle: Cooking with Lemon
Discoveries at the Jungle: Tea Time